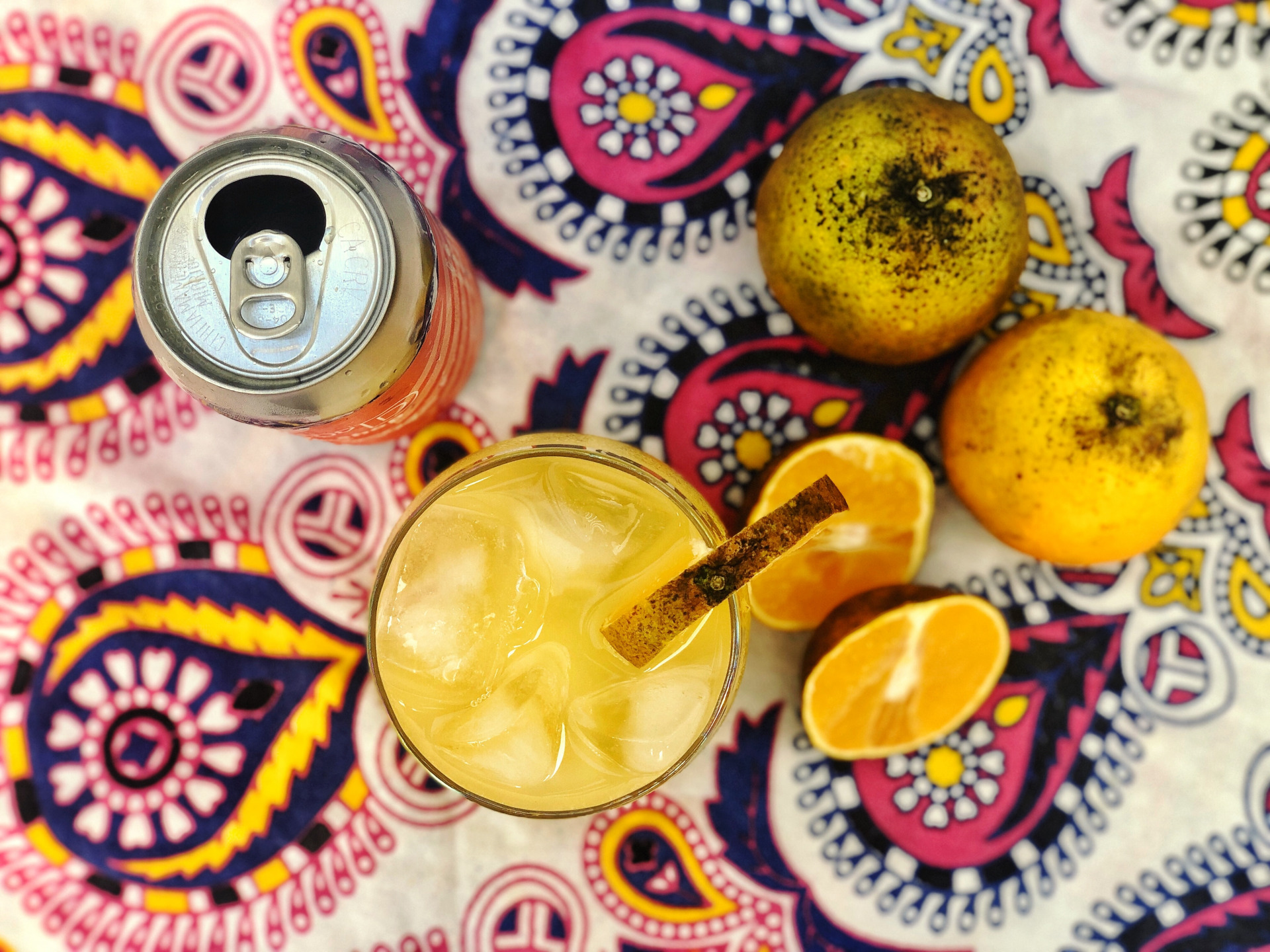 Get the Fiesta Started With These Tequila Cocktail Recipes
Although tequila is most popularly consumed in shots with a bit of salt and lime, there are other ways to enjoy this Mexican alcohol. We've explored all the details behind the production of tequila and mezcal. Now it's time to put this liquor to the test. Whether it's tequila or mezcal, mixing with the right ingredients can result in plenty of delicious cocktails. These are especially great to serve in the summer days. Whether it's accompanying a backyard fiesta or a lazy siesta, tequila is the perfect liquor for the occasion. Try out these recipes for your next party, or for any time you just want a pick-me-up.
Classic margarita
We can't talk about tequila cocktails without mentioning this number one drink! Get some tapas going and fix yourself or your guests this foolproof drink, guarantee to make everyone want more.
For this recipe, you'll need
-Blanco tequila
-Lime juice
-Cointreau or triple sec
-Salt
-Ice
It's not a margarita unless you have salt on the rim of the glass. This is your first step.
Next, combine all the ingredients in a cocktail shaker with ice, and serve it on the rocks.
Ingredients available at Red & White:
-1800 Silver Tequila
-Jose Cuervo Tradicional Silver Tequila
Paloma
The name of this drink is the Spanish word for "dove." It's a fizzy cocktail for fans of a more sweet taste, so who doesn't love that?
To put together your own paloma, prepare:
-Reposado or blanco tequila
-Lime juice
-Grapefruit soda
-Salt
-Ice
As with the margarita, coat the rim of a tall glass with salt before anything else.
Then, add in your ice, tequila, and lime juice. Pour in the grapefruit soda over it and stir well.
Ingredients available at Red & White:
-Jose Cuervo Especial Reposado Tequila
-Don Julio Blanco Tequila
Tequila sunrise
Ever tried imitating the colours of a new day breaking on canvas? Did you know you can also do that with alcohol?
The tequila sunrise is a visually gorgeous drink, and even tastier on the tongue.
For this drink, you'll need:
-Blanco tequila
-Grenadine
-Triple sec
-Fresh orange juice
-Fresh lemon juice
In a tall glass, add in grenadine. This gives the bottom of the glass a vibrant red.
Then, add the rest of the ingredients in a cocktail shaker with ice, and shake well. Transfer the drink into the glass by putting in the ice first. Then strain the cocktail in.
Remember to do so gently so as not to mess up the colour of the grenadine. If you're serving the drink to others or you're taking a photo for the gram, don't stir it. This way, you can still showcase the sunrise-esque gradation.
You can top the glass off with a tiny umbrella and a cherry.
Ingredients available at Red & White:
-Espolon Blanco Tequila
-Patron Silver Tequila
Long Island iced tea
Don't be fooled by the name of this next cocktail. It's definitely anything but an iced tea. In fact, whether or not this is strictly a tequila cocktail is debatable. You'll see why when you see the ingredients list.
This drink is normally made in a jug and then divided up at the table.
To make your own Long Island iced tea, you'll need:
-Reposado tequila
-London dry gin
-Vanilla vodka
-Rum
-Lime juice
-Triple sec
-Cola
-Ice
Does all that liquor daunt you? This is your reminder to use each spirit sparingly!
Combine all the liquors in a jug, along with triple sec and lime juice. Add in ice to the jug and stir until the drink is cold.
Pour in your cola and stir again, then divvy up into individual glasses.
Ingredients available at Red & White:
-1800 Reposado Tequila
-Bombay London Dry Gin
-Captain Morgan Original Spiced Rum
Bloody Maria
If you want a Bloody Mary with a signature Mexican kick, then this recipe is for you. There's only a slight variation between this and the original Bloody Mary recipe.
For the tequila variation of this brunch drink, you'll need:
-Tequila
-Tomato juice
-Lime juice
-Horseradish
-Tabasco
-Dijon mustard (optional)
-Worcestershire sauce
-Ground black pepper
-Celery salt
To a highball glass, pour in tequila, a dash of tabasco, horseradish, Worcestershire sauce, and Dijon mustard if you're using it.
Season with salt, pepper, and lime juice, then stir well. Add in your tomato juice and stir again.
Finally, add ice and garnish with a celery stalk.
Ingredients available at Red & White:
-Casamigos Blanco Tequila
Tequila sour
If you're not a fan of the sweet, you can go over to the tart side with this next cocktail. It's the perfect blend of sour with that tequila kick. Mind you, this drink contains raw egg, so be extra careful during preparation!
Ingredients for the tequila sour are:
-Reposado tequila
-Lemon juice
-Lime juice
-Bitters
-Agave syrup
-Egg white
Shake all the ingredients in a cocktail shaker without ice. Then add in your ice and shake again. This double shaking agitates the egg white, creating a foam at the top of the drink which resembles the head in a pint of beer.
Strain the cocktail into a glass and serve without the ice.
Ingredients available at Red & White:
-Espolon Reposado Tequila
-Angostura Aromatic Bitters
Mexican mule
The Mexican variation of the Moscow mule only differs in the liquor being used. Instead of vodka, this version features tequila, of course!
Here's what you'll need:
-Tequila
-Lime
-Mint
-Ginger beer
-Simple syrup (optional)
Squeeze some lime juice into a glass and throw in the slices. Pour in about 2 ounces of tequila.
Then add ice to the glass, and pour ginger beer over the mix.
Ingredients available at Red & White:
-Jose Cuervo Tradicional Reposado Tequila
-Fever Tree Ginger Beer