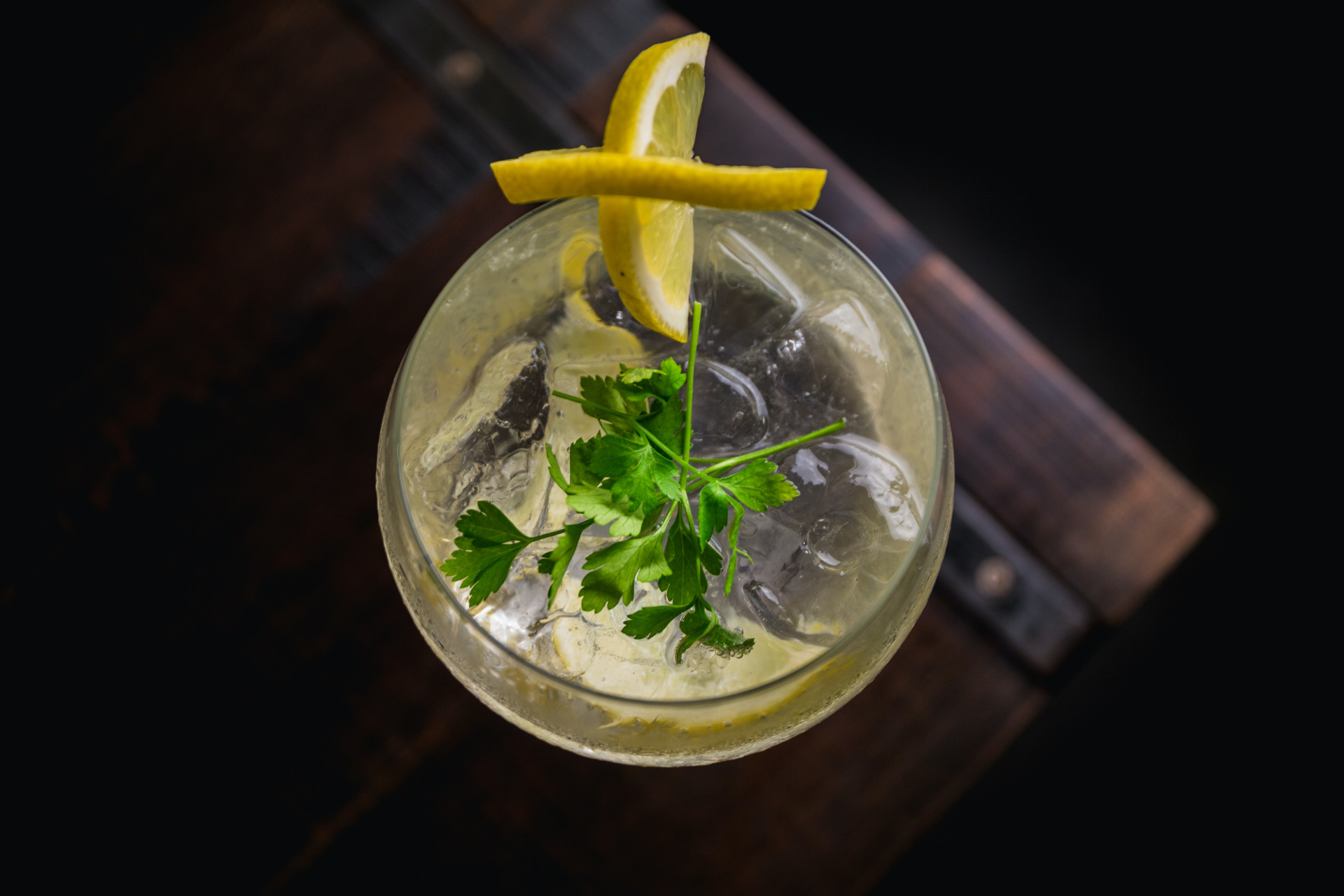 10 Popular Vodka Cocktails You Can Make at Home
Looking for simple drink recipes to serve at your next party? Or maybe just a chill night in with a book or your favourite series? You can impress your guests, and even yourself, with a vodka cocktail. It's time to graduate from your college days, where it was always tepid vodka with soda or cranberry juice in a solo cup. Vodka's clear and neutral taste makes it versatile and allows it to be easily paired with any kind of flavor, from fruity, to sweet, and even spicy. It is the star of many beloved drinks, be it the classics or the more creative ones. Discover the potential of this spirit with these fun vodka cocktail recipes.
The classics
If you're looking for highballs that everyone will love, these classic vodka cocktails are great to serve at any party. They can also be your next go-to at the bar when you're unsure of what to order.
1. Bloody Mary
No Sunday brunch is complete without a Bloody Mary. The best thing about it is that you can easily create it with ingredients found in your fridge and pantry. In a tall glass, mix in:
Vodka
Tomato juice
Lemon juice
Worcestershire sauce
Hot sauce
Ice cubes
Bloody Mary is easily customisable. You can switch up how much of each ingredient goes in the glass and create a drink that is perfect for your tastebuds.
2. Screwdriver
Day drinkers, this one is for you. The screwdriver is perfect to consume at any time of day. It's basically just spiked orange juice. Who doesn't love that? To create your own drink, you will need:
Vodka
Orange juice
Ice
Bitters

 
Use freshly squeezed orange juice for a better-tasting thirst quencher. You can always adjust how much ingredients you use to your taste; there is no right or wrong.
3. Cosmopolitan
Vodka is an alcoholic drink that pairs well with fruity flavors. A cosmopolitan is exactly the drink to showcase this quality. It elevates the college vodka and cranberry juice combo with a few added ingredients. Known as "cosmo" for short, the drink has been around for a while, but was made popular in the '90s by the show Sex and the City. While it has since been considered a "girly" drink because of its blush pink colour, it's a drink everyone can enjoy. Make your own glass of cosmo using:
Vodka
Cranberry juice
Cointreau orange liqueur
Lime juice
You can use clear or flavoured vodka for this highball. When using the latter, citrus or berry flavour fits best. Regulate the amount of cranberry juice you use to achieve your desired shade of pink.
4. Vodka tonic
If you're looking for a drink that goes well with a meal, vodka tonic is the one. Combining vodka and tonic water makes for a light and neutral taste, almost like water, which won't ruin other flavours in your food. Ingredients for this drink are as follows:
Vodka
Tonic water
Lime juice
Pretty straightforward, right? You probably have everything you need in your kitchen right now.
5. Vodka martini
Vodka martini is the simplest cocktail that allows you to highlight the flavour and alcoholic punch of the vodka. Because of this, it's recommended to make vodka martinis with your top shelf vodka. For this drink, you will need:
The best vodka you have
Dry vermouth
Bitters (optional)
Olives or lemon twist for garnish
As with all cocktails, the ratio of vodka to vermouth can be adjusted depending on preference. This drink is almost flavourless, with a slight tangy kick from the dry vermouth. 
More vodka cocktails
If you're looking for cocktails that are less classic and more fun, try out these recipes below.
1. Moscow Mule
For those who enjoy a bit of a kick in their drink, Moscow Mule can be an alternative to a Bloody Mary. Here are the ingredients for the Moscow Mule:
Vodka
Ginger beer or ginger ale
Crushed ice
Ginger bitters
Lime and mint leaves to garnish
To bring out a bit more spice, use ginger beer instead of ginger ale. Moscow Mule is normally served in a julep tin or a metal mug.
2. Pearl Harbour
This fun and delicious cocktail is great for parties. It's tasty and it has a refreshing shade of yellow or yellowish green, depending on how much of the ingredients you use. In a glass, mix:
Vodka
Pineapple juice
Melon liqueur
Maraschino cherries on a skewer to garnish
You can stir the drink up to blend all the colors together, or let the layers sit on top of each other so that they are visible through the glass. 
3. Chocolate martini
For all the sweet tooths out there, a chocolate martini is the perfect dessert drink. It can either taste rich or a bit lighter depending on what you use for the chocolate. Ingredients you will need for your chocolate martini are:
Vodka
Crème de cacao

 

Creamy chocolate liqueur
Cocoa powder for the rim of the glass
Use creamy chocolate liqueur if you prefer a creamier martini, as crème de cacao is much lighter in taste.
4. Woo woo
Here's one drink that's guaranteed to show you a good time. Woo woo is sweet and fruity, and requires shaking well, so make sure you have a shaker if you're making your own. For your woo woo, you will need:
Vodka
Peach schnapps
Cranberry juice
Lime juice
Pour in your ingredients to your liking. Shake and strain, and serve with ice.
5. Hairy navel
Don't let the name of this cocktail put you off! It's only named this way because it contains peach, which is what the "navel" refers to. To make this drink, mix:
Vodka
Peach schnapps
Orange juice
and enjoy the sweet, tangy goodness. 
Ready to make your own vodka cocktail?
Elevate your cocktail game with these popular vodka drink recipes, suitable for parties or relaxed nights in. From classics like the Bloody Mary and Cosmopolitan to fun choices like the Moscow Mule and Pearl Harbour, there's a vodka cocktail for every palate. Remember to adjust ingredient ratios to your liking and use quality vodka for the best results. Visit Red & Wine Shops to find a wide selection of vodka and spirits for your home bar. Enjoy these cocktails responsibly!