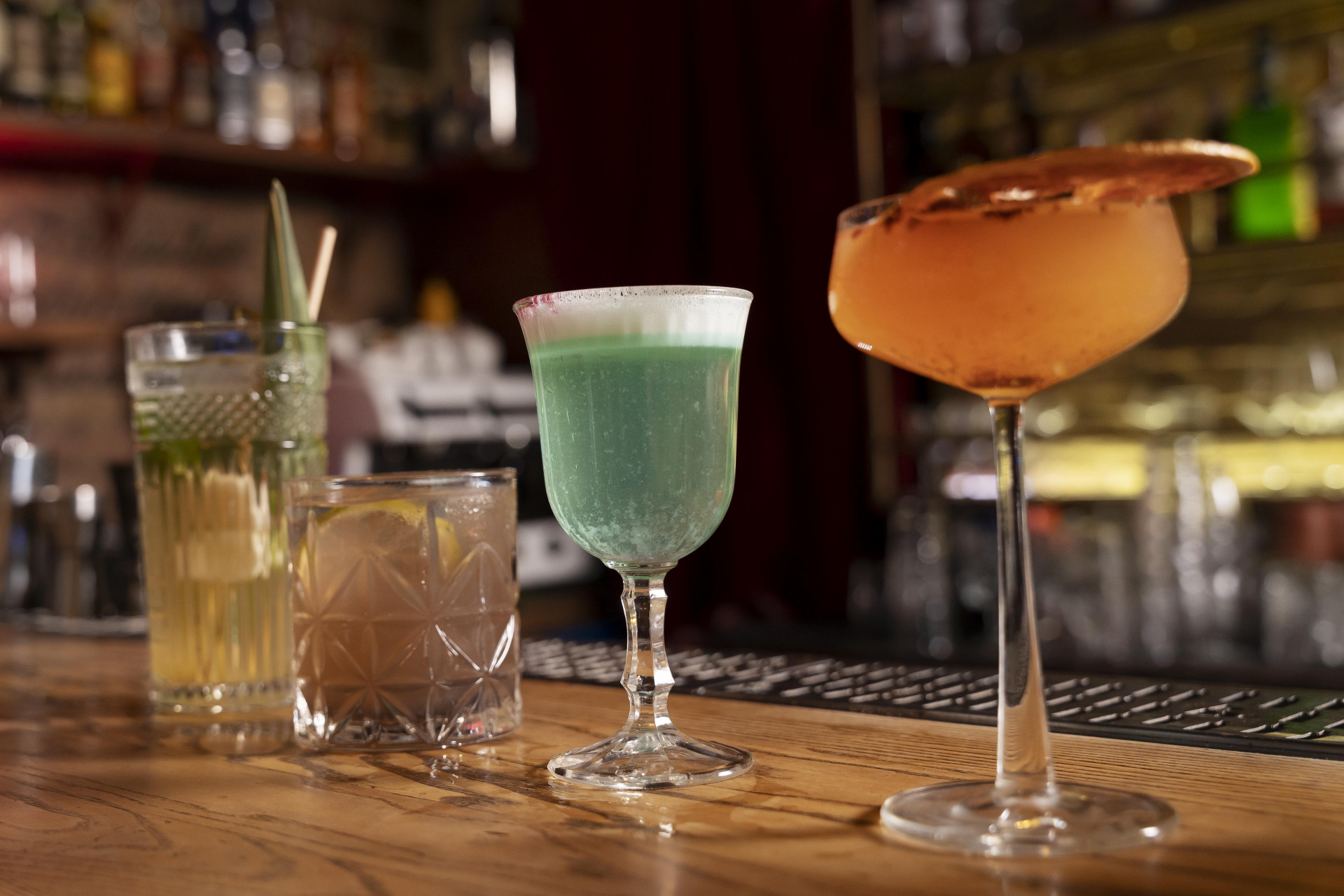 Brandy Cocktail Recipes for the At-Home Mixologist
Having learned about brandy's complex characters, we can now make use of this sweet liquor in various drinks. While brandy is very commonly consumed straight, with or without ice, it can also feature in an array of cocktails. Compared to other liquors, brandy may not be as well-known in cocktails and highballs. It does however make for delicious drinks. Despite its sweetness in the forefront, brandy can feature in any kind of beverage, from the sour, tart kinds to the rich, decadent kind. Introduce yourself to several of these beloved brandy cocktail recipes, ideal for your next get together.
1. Classic brandy cocktail
This recipe is the easiest one there is. It highlights the brandy's flavours by using very inimal ingredients.
All you need for this recipe is:
Brandy
Curacao
Bitters (both Angostura and Peychaud's)
Ice
To fashion your brandy cocktail, pour in all the ingredients into a cocktail shaker filled with ice and shake well.
Strain into a cocktail glass and place the ice cubes back in.
Ingredients available at Red & White:
Beehive XO Brandy
Angostura Aromatic Bitters
2. French Connection
Another classic, French Connection features two ingredients—even less than the classic brandy! This drink is meant to be sipped slow over conversation.
Create your own French Connection with:
Cognac
Amaretto, or other almond liqueur
Ice
Depending on how strong you wish the drink to be, pour equal parts cognac and amaretto into an Old Fashioned glass over ice. Stir well and serve.
Ingredients available at Red & White:
3. Brandy Alexander
A crowd favourite, Brandy Alexander is a popular dessert cocktail known for its creaminess. It doesn't take that many ingredients to fix your own glass.
You'll need:
Kahlua or other crème de cacao
Brandy
Cinnamon
Ice
Fill a cocktail shaker with ice, then add in the Kahlua and brandy. Shake well and pour the mixture out into a glass. The resulting liquid should be frothy and creamy in texture.
Sprinkle a dusting of cinnamon over the surface of the drink to serve, and voila! A delicious dessert in a glass.
Ingredients available at Red & White:
4. Sidecar
The sidecar is another classic brandy cocktail. While most cocktails involving brandy are sweet, the sidecar veers towards the sour side of things.
To make your own sidecar, you'll need:
Brandy (cognac preferred)
Lemon juice
Triple sec or Cointreau
Ice
Sugar
Fixing a sidecar can be done in three simple steps. Because the drink is tart, you may wish to put sugar on the rim of your cocktail glass. This isn't necessary, but it's recommended to balance out all the flavours.
Next, pour in the remaining ingredients into a cocktail shaker and shake well. Strain the mix into the sugar rimmed glass, add in the ice, and serve.
Ingredients available at Red & White:
5. Brandy daisy
"Daisy" is technically not the name for one particular drink. There are many ways to create a brandy daisy. Methods and ingredients will slightly vary. No matter what is used, it all results in a refreshing sour drink with a fizzy kick.
For this version of the brandy daisy, you will need:
Brandy
Rum
Fresh lemon juice
Simple syrup
Soda water
Orange curacao
First, place some cocktail glasses in the fridge to chill. While waiting, throw in everything but the soda water into a cocktail shaker and shake thoroughly.
Strain the drink into the now chilled glasses, and pour soda water on top before serving.
Ingredients available at Red & White:
Emperador Light Brandy
Myers Original Dark Rum
6. Sazerac
Is this a brandy cocktail or a whiskey cocktail? Well, it features both liquors, but we'll let you decide!
This dense and boozy beverage is not for the weak-hearted. Its ingredients include three different types of liquor.
A Sazerac contains:
Brandy (cognac preferred)
Absinthe
Rye whiskey
Peychaud's bitters
Sugar cubes
Because this drink is made of straight alcohol, you'll want to stir the ingredients in a mixing glass instead of shaking it. This ensures that the drink doesn't get diluted.
Ingredients available at Red & White:
Hennesy VSOP Cognag
Sazerac Rye Bourbon Whiskey
7. Metropolitan
Introducing, the Cosmopolitan's sweeter sister—Metropolitan!
This cocktail is more decadent in taste. It features brandy alongside equally sweet flavours from the other ingredients.
To make your own Metropolitan, you'll need:
Brandy
Simple syrup
Sweet vermouth
Angostura bitters
Ice
Pour all ingredients into a cocktail shaker, shake well, and strain into a chilled cocktail glass without the ice. Pretty simple, right?
Ingredients available at Red & White:
Beehive VSOP Brandy
Martini Rosso
Angostura Aromatic Bitters
8. Between the Sheets
Fans of the Sidecar will enjoy this cocktail with the tongue-in-cheek name.
Created in Paris, Between the Sheets also combines brandy with rum, just like the daisy. Mixed together with other more citrusy ingredients, it's the perfect balance between sweet and sour.
Ingredients for Between the Sheets are:
Light rum
Brandy
Lemon juice
Triple sec
Ice
Lemon twist to garnish
Put together Between the Sheets by shaking all the ingredients together in a cocktail shaker. Strain the drink into a chilled cocktail glass and top off with a twist of lemon for garnish.
Ingredients available at Red & White:
Bacardi Carta Blanca Rum
Beehive XO Brandy
Brandy cobbler
Here's a drink for those who prefer a refreshing dessert drink over a rich one. It incorporates brandy with the cobbler, any drink which serves liquor with fruits and sugar over ice.
For your brandy cobbler, you'll need:
Brandy
Soda water
Simple syrup
Fresh fruits
Shaved ice
You can use any fruit that's in season.
Put all the liquid ingredients into a wine glass and top with shaved ice.
Ingredients available at Red & White: