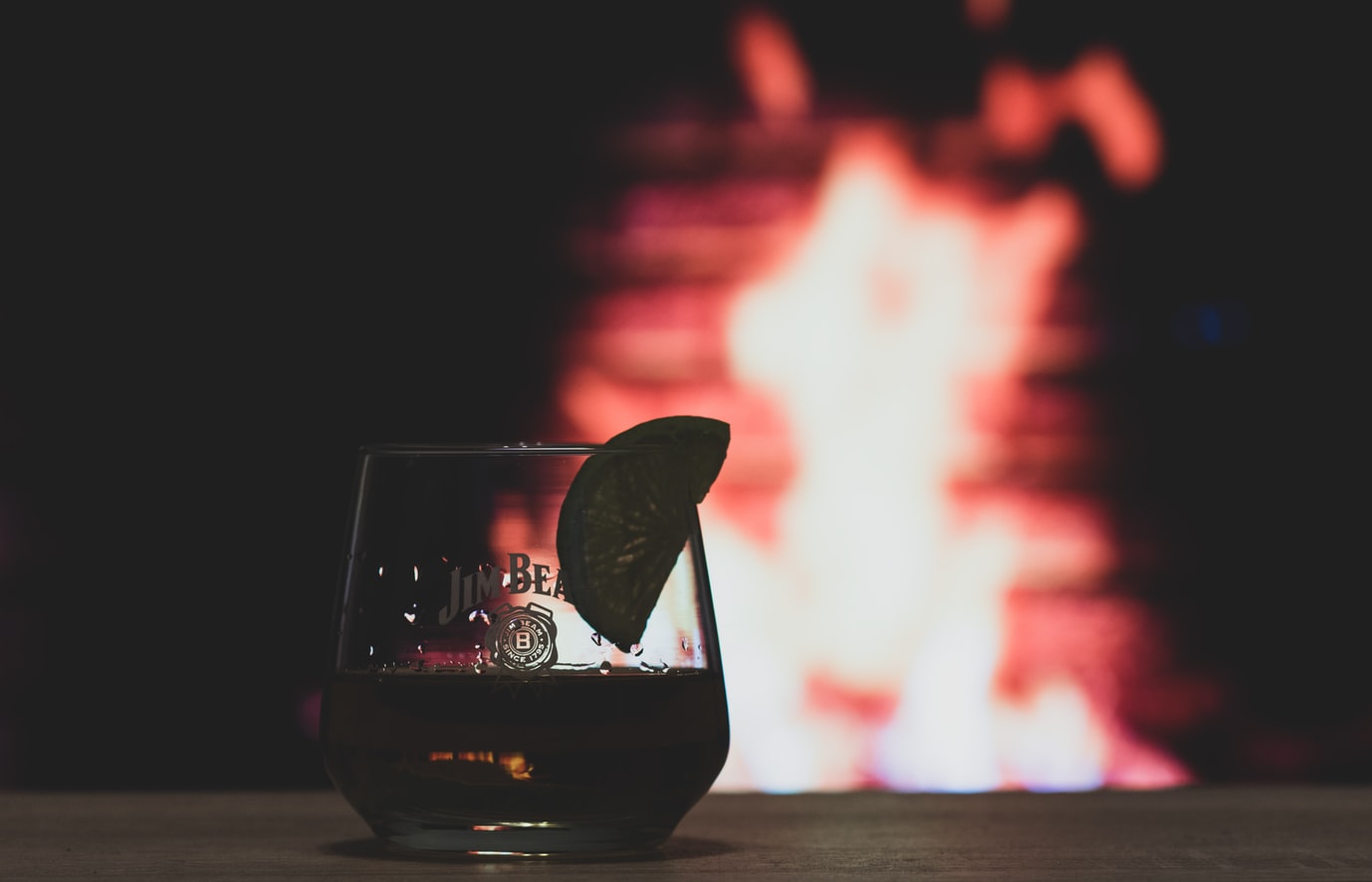 The Origin of Jim Beam Whiskey
If you are a whiskey or bourbon enthusiast, you must know about the Jim Beam brand. Whether you mix it into a cocktail or enjoy it neat, it's mellow yet a bit sweet flavor is something that will entice your palate!
This top selling liquor can be found almost anywhere worldwide, consumed by people across many different countries and for all occasions.
When you take a sip and savor the taste of Jim Beam, have you ever wondered about it's origins and history? For example, did you know that it's owned by a Japanese company?
A Small Family Business
In 2014, The Jim Beam Whiskey brand was bought by Beam Suntory, Inc., but before the acquisition, Jim Beam was a family business for over 7 generations. Imagine the dedication!
Fortunately, the Jim Beam Whiskey recipe, yeast, and ingredients are still the same as the original, using the same quantities of It corn, rye, and barley quantity for over 220 years!
The history of Jim Beam Whiskey can be traced back to 1788. The Boehms family, originally from Germany, resided in central Kentucky and changed their name to "Beam". Using 100 acres of his land, Jacob Beam made a corn-based whiskey bourbon using his father's recipe. He named it "Old Jake Beam Sour Mash", what would later be known as Jim Beam Whiskey.
Rise to Popularity
The Bourbon was first sold in 1795, and was an instant hit! Old Jake Beam Sour Mash quickly became a favourite with the locals. The liquor was popular among farmers, traders, and pioneers. Jacob Beam later passed on the family business to his son, David Beam, who then expanded the distillery and named it 'Old Tub Distillery'.
The company began to change its liquor production method by using column stills and charred barrels to age the spirit. He also used steamboats and railroads to spread the whiskey bourbon nationwide. His son, David M. Beam extended the brand even more by moving the distillery near rail and telegraph lines. A location that allowed a much further reach.
The Alcohol Prohibition
It was at James Beauregard Beam's generation when the alcohol prohibition was commenced. It was illegal to make alcohol at that time, and sales at the distillery went downhill. James was forced into other businesses, such as quarrying and farming. But luckily It didn't last long. 
When he was in his late 60s, the ban was lifted, and with new determination, he and his family and friends began to rebuild the distillery in Clermont in just 120 days. The brand was changed from Old Jake Beam Sour Mash to Jim Beam Kentucky Straight Bourbon Whiskey or Jim Beam Whiskey. And the distillery became 'James B. Beam Distilling Company'. 
The iconic "Jim Beam" is based on James Beauregard Beam and the hand signature on the bottle is his. The legendary Beam in the history of the whiskey bourbon family business.
The Legacy Continues
The Jim Beam Whiskey brand began to spread across the world under the leadership of T. Jeremiah Beam. Eventually it was passed on to Fred Booker Noe II, the grandson of Jim Beam. Fred kept his family tradition and refused to change from making bourbon to vodka. 
Fred introduced the small-batch bourbon collections in an attempt to revitalize the declining bourbon sales. The small-batch whiskey was a new idea at that time, and it successfully increased Jim Beam whiskey's popularity. Other companies soon began to follow his step and released their own small-batch variations. 
Now, in their seventh generation, the current master distiller is Fred Noe. He maintains his family tradition and introduces Jim Beam Whiskey to even more people.
Is It Whiskey or Bourbon?
Why is it called Jim Beam Bourbon Whiskey? Is it whiskey or bourbon? And what's the difference? Simply put, bourbon is a type of whiskey.
For a whiskey to be called a bourbon, it must be made in the USA and use at least 51 percent corn. Unlike regular whiskey, water is the only additive that can be added to the bourbon. The blend must be distilled at a maximum of 160 proof and aged at a maximum of 125 proof charred oak barrels for at least two years. 
Jim Beams Whiskey is called a Kentucky Straight Bourbon since it's a type of bourbon whiskey distilled and aged in Kentucky!
Things You Can Do with Jim Beam Whiskey
Just two words: Be creative!
You can drink the whiskey straight from the glass, mix it into cocktails, marinate meat, make a barbeque sauce or add it to cakes mixing it into whipped cream or frosting. 
You can also add a dash of Jim Beam Whiskey into a mixture of hot water, lemon juice and honey to reduce cold symptoms. This warm drink will help you to sleep and make you feel much better than before!
A bottle of Jim Beam Whiskey to Brighten Your Day!
Jim Beam Whiskey has a medium-bodied, mellow, as well as hints of vanilla and caramel flavor with oaky vanilla and spicy backdrop scent. It is perfect for every occasion and has versatile usages. Don't wait too long! You can always purchase a bottle of Jim Beam Whiskey at your nearest Red & White liquor store.