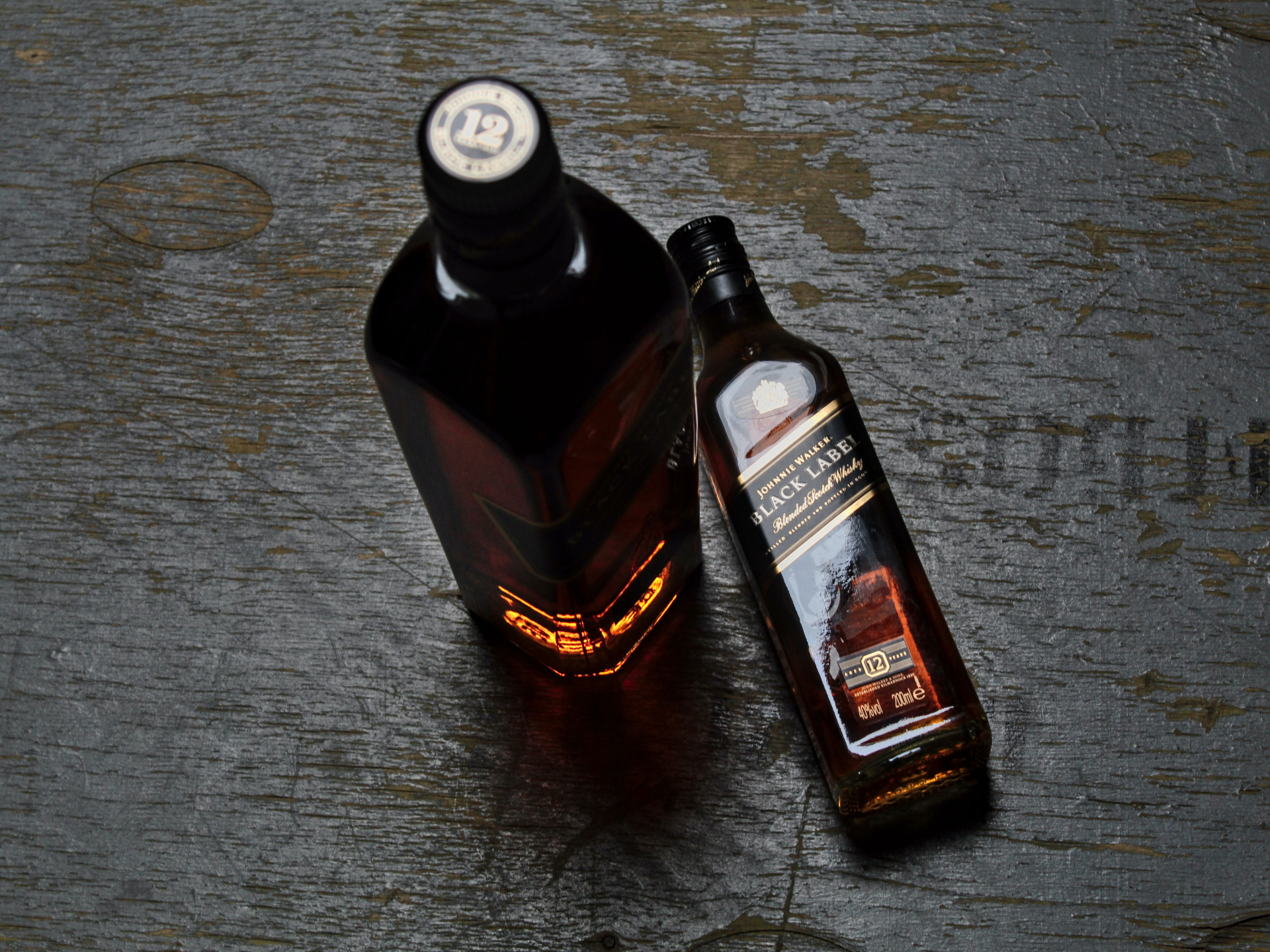 A History of the Johnnie Walker Brand
Esteemed Scotch brand Johnnie Walker has been around for centuries. Whiskey lovers and novices alike are familiar with this brand, thanks to its iconic logo of the Striding Man and the slanted labels across the bottles. However, what is now a symbol of class and prestige actually started out with humble beginnings. It was a long journey for Johnnie Walker to get to where it is today as an award-winning whisky brand. Let's engage in a bit of history and revisit the origins of Johnnie Walker and its many labels.
A farmer's son
John Walker, the name behind this brand, was a farmer's son. He grew up in Todriggs Farm in Kilmarnock, East Ayrshire, Scotland.  John's life began with a tragic note. In 1819, when he was just 14, his father passed away. This lead to the farm being sold. A year later, the entrepreneurial teenager opened a grocery store in town using the profit from the sale of the farm.
A gap in the market
Johnnie began running his grocery store business at just 15 years old after a period of apprenticeship. By this point in time, whisky has been available in Scotland for decades. It was common for grocery stores to stock their own whiskies, but Johnnie noticed the lack of consistency and quality in his competitors' bottles. They did not meet his standards, so he began to blend his own whisky and sell the bottles at his store. The whisky quickly became popular in town.
A posthumous legacy
In his lifetime, John Walker never trademarked, or patented his own whisky blends. He strictly sold his whisky in his grocery store until he died in 1857. It was his son Alexander Walker who took his father's recipes and ran with it. He saw the industrial developments in England at the time, and he considered it the right moment to start taking the business to the next level. The first blend of whisky Alexander produced was named Walker's Old Highland. This was the beginnings of the celebrated Red Label we know and love today.
Branding
1. Slanted labels
In the late 1860's, Alexander introduced new bottles for Johnnie Walker with the intention of making them stand out on the shelves. This is the square bottle, with the bright slanted labels still used to this day. The whisky labels also received an upgrade. They began classifying the labels with colours, beginning with Red and Black.
2. The Striding Man
By 1908, Alexander had gotten his two sons, Alexander II and George, involved in the business with him. This proved to be the right move, as their contribution became a gamechanger in the branding of their grandfather's whisky. Alexander's sons suggested creating an image that would match the energetic spirit of their brand. It is said that renowned illustrator and cartoonist Tom Browne drew the initial Striding Man on a napkin over lunch. Other recollections claim that he sketched it onto a menu card.
The Striding Man did not become a logo until the 1920's. He initially appeared as a character in Johnnie Walker advertisements throughout the early 1900's. He was a jolly cartoon man, dressed in a top hat and red tail coat. He has been redesigned several times over the years. What you see on Jonnie Walker labels today is the final version of the Striding Man, created in 2015.
Worldwide success
By 1920, the brand was sold in 120 countries. It was not only a global whisky brand; it also positioned itself as a part of pop culture. The square bottles appeared in multiple Hollywood flicks, and musicians name-dropped them in their songs. By the time the 20th century rolled around, Johnnie Walker had compounded its list of labels, adding more colours to the mix with the Blue Label and Gold Label Reserve.
A quick guide to the labels
After a centuries-long journey, Johnnie Walker is now the biggest whisky brand in the world. To help you get familiar with their products, here is a breakdown of its six main labels they carry:
1. Red Label
This is the firstborn of the brand's labels and is proudly "the world's best-selling Scotch whisky." It's ideally used for mixing. Notable tastes in the Red Label include black pepper and cinnamon flavours, while the whisky smells citrusy.
2. Black Label
The Black Label is created by blending grain whiskies and single malt whiskies, and then aging it for 12 years. Unlike the Red Label, it's recommended to drink this one neat or on the rocks. Several unique tastes in Johnnie Walker Black Label are sweet fruit, spices, and toffee. As you take a swig, you'll get a whiff of vanilla and fruity notes.
3. Double Black
Named "the rebellious younger sibling" of the Black Label, the Double Black  gives you hints of vanilla and dried fruit, while its smell smokey and sweet.
4. Gold Label Reserve
This blend of Johnnie Walker whisky is known for its sweet taste. It has won multiple accolades, including The World's Best Blended at the World Whiskies Award in 2018. The Gold Label Reserve has a smooth taste with tropical fruits flavours. It is sweet-smelling, reminiscent of honey and heather.
5. Green Label
Four single malts originating from each corner of Scotland are blended together to form Johnnie Walker Green Label. This whisky is aged for at least 15 years. True to the colour of its label, this blend of whisky tastes of cedar and Highlands oak. It is packed with an earthy scent.
6. Blue Label
Finally, the Blue Label is the brand's most exclusive and expensive whisky. It's a blend of rare, hand-selected Scotch whiskies that go through an intense selection process. The brand's website claims that "only one in 10.000 caskets make the cut." You can taste hazelnut and caramel in the Blue Label, with hints of dark chocolate peeking through. It's fragrant with spices, vanilla, and honey, putting this label on the sweeter side along with the Gold.  
Buy a bottle of Jhonnie Walker
For those looking to explore the rich history and diverse flavors of Johnnie Walker, Red & Wine Shops offers a selection of their labels and other fine spirits. Experience the legacy and craftsmanship of Johnnie Walker responsibly with a visit to their store.