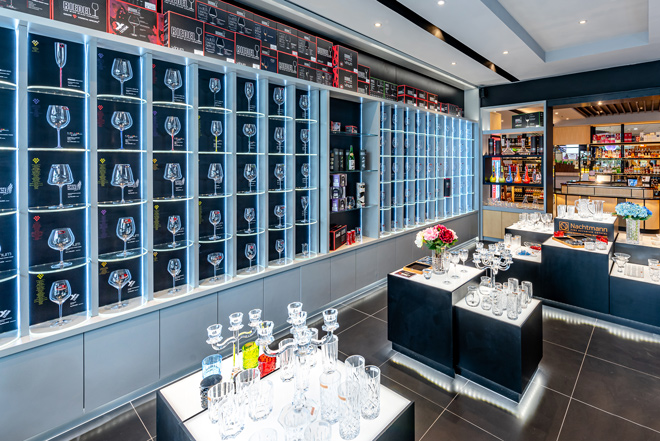 11 Best Gift Ideas for Whiskey Lovers in 2021, According to Experts
Are you looking for that special gift for a whiskey lover? Show how much you care by giving them something unique they will love!
They are a picture of perfect stability who genuinely appreciate the seemingly small things in life—someone who will appreciate the thought and care of selecting only the best.
Shopping for a unique gift for any whiskey lover can be challenging.
There are many gift choices to choose from, such as tasting glasses, fancy ice molds, coffee or tea infusions, designer accessories, or simply a beautiful bottle of their favorite spirit. 
Here we've compiled a selection of the ultimate whiskey lovers wishlist in 2021, handpicked by industry experts:
Crystal whiskey glasses are indeed the ultimate unique gift for any discerning whiskey lover. Behind their basic yet classic design, these beautifully crafted glasses were created explicitly for serious whiskey tasting.
Because so much of the sense of taste is informed by one's olfactory receptors, these glasses are purposely easy to hold and swirl. They are traditionally made from lead-free crystal and should be dishwasher safe.
No serious whiskey drinker should be without a set.    
Johnnie Walker Gold Label Reserve is a luxurious, smooth spirit with subtle vanilla and dark fruit notes – a truly wonderful tribute to the blend of Speyside and Highland whiskies' harmonious partnership.
Johnnie Walker Gold Label Reserve brings together all the moreish golden flavors in one sensationally long and lingering finish.
This whiskey is made specifically for those unforgettable nights with friends.  
And for the expert whiskey drinker? A water dropper can be an excellent idea.
Just a drop of water can change the whiskey's composition and magically can open up the aroma of a fantastic bourbon or scotch. Using this tool allows whisky pros to dilute a preferred dram one drop at a time quickly.
A handcrafted glass dropper or pipette is presented with a luxurious design and completed with a perfect pouch for safe travels.
Say goodbye to watered-down whiskey once and for all by cooling them with the whiskey stone!
By adding a couple of these stones to the drink, your friend will be able to keep the whiskey cold for more extended periods without worrying about constantly refilling with ice.
The frozen stones are dark granulite Hornblende: a 940-million-year-old stone from the Trois-Rivieres area in Canada. Each stone is deep black and finely crystalline with a dark green translucence and bursts of coppery colors.   
These woody and aromatic candles are infused with the warm and spicy smells of cedarwood, musk, clove, and sandalwood. From the first burn, smaller flames and subtle scents slowly burn all candle sides evenly.
What's the link to whiskey? The glass that the candle is housed in can be repurposed as a whiskey tumbler. Each candle comes with a recipe card, too, making it an excellent gift for your favorite whiskey connoisseur.
A glass of goodness requires a good coaster. This unique set can add a touch of panache to any coffee table. Various designs, each of them looking elegant and sleek, prevent unwanted rings on furniture.
Hand-cut and polished, these 4-inch diameter marble coasters are a stylish way to protect the tables and countertops from those pesky drops of condensation. These elegant coasters made of marble can be your A not so obvious but always rewarding choice for your favorite whiskey drinker. 
Bulleit is a Kentucky straight bourbon whiskey produced at their Distillery in Lebanon, Kentucky. 
Characterized by a high rye content for a bourbon (at approximately 28% of the mash bill) and aged at least six years, a recent review from aggregator rates Bulleit bourbon in the top 10% of the world's best whiskeys.
You can currently buy Bulleit at your nearest Red & White store and get a limited Bulleit Flask Tank whilst stocks last!
There is nothing like a classic whiskey on the rocks at the end of a long day.
With this personalized whiskey gift set, your friend can enjoy their favorite tipple even more than before.
This set includes a handsome decanter, a collection of nine whiskey stones, a pair of tongs, a travel pouch, and a bespoke wooden gift box.
The decanter and gift box are personalized with a full name and initials, keeping your favorite liquor alive whilst also showing off its amber hues as a unique piece of decor.
The frozen whiskey stones are made of, well, a genuine stone that doesn't drop the water down your drinks as the ice does.
You can use the box to store the set safe or a place for small keepsakes.
These ice cubes are perfect for straight whiskey and all types of creative cocktails. These ice molds look way cuter than a traditional ice square. The mold's inwall has a decorative pattern with the shape of a Star Wars battle station, making the ball look fabulously unique.
High-quality food-grade silicone that's safe, non-toxic, and way more durable makes a fantastic idea!    
Do you have friends who love coffee and whiskey? This infused coffee could be your perfect gift!
These 100% Arabica beans are infused in small batches with just a touch of Kentucky's signature spirit, giving them an irresistible aroma and unique flavor profile. Caffeinated but contains no alcohol. A great alternative to boozy concoctions for designated drivers and those on an extended office lunch break.    
They were designed for the person that's on the move. This 8-ounce flask comfortably fits in any pocket.
The hinge-connected cap ensures it always stays covered, so no spilling here.
This durable but lightweight 10mm thick, stainless steel, rugged, and rust-proof hip-flask is built to last.
If you planned to give this Stanley Classic Flask to your whiskey drinker, don't forget a small funnel as well for easy fill-ups.  
Good Luck!