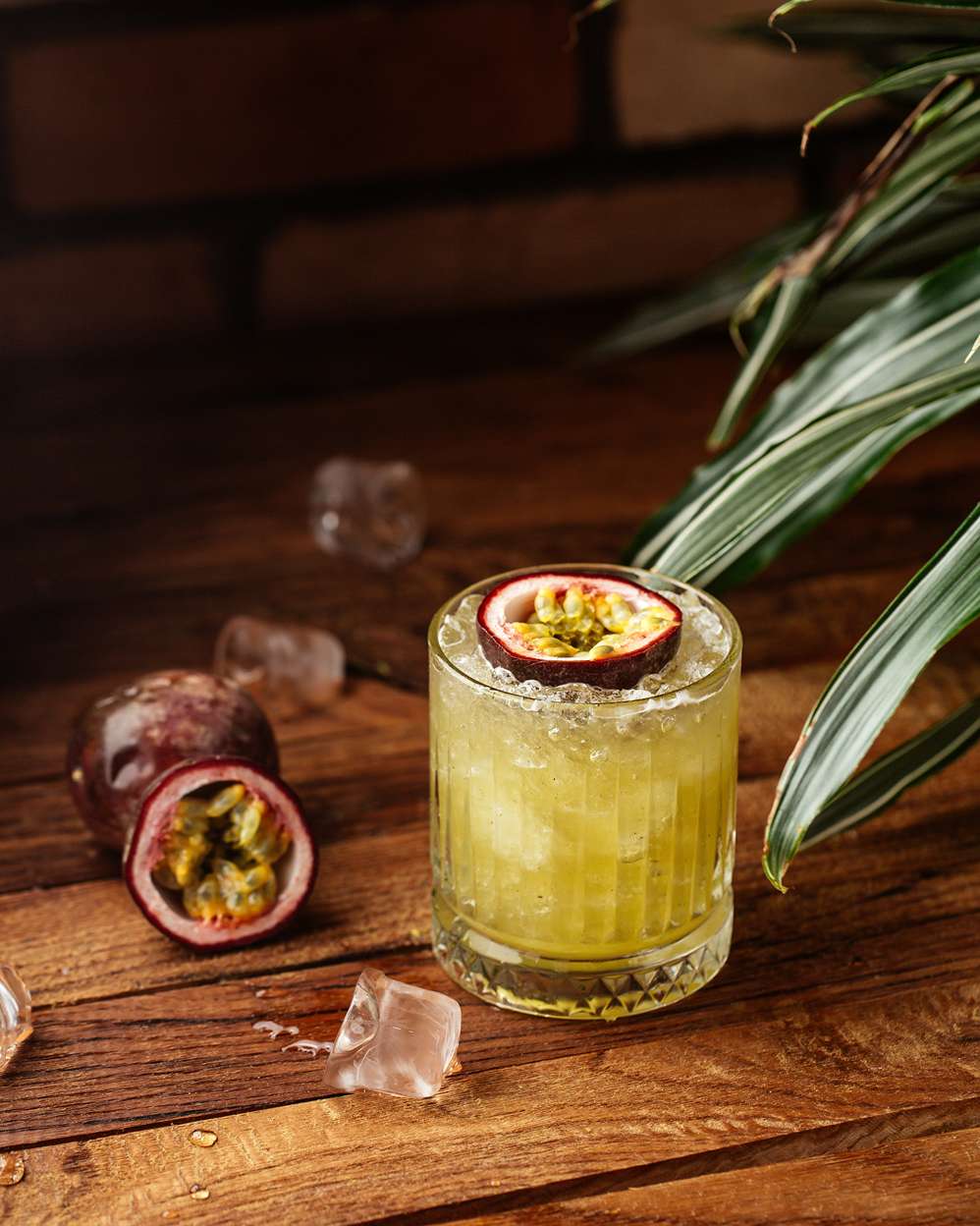 Passionfruit Cocktail Delights: Sip Your Way to Tropical Bliss
If you're a fan of sweet, tropical flavors that transport you to sun-soaked beaches with each sip, passionfruit cocktails are your ticket to paradise. Bursting with the exotic allure of passionfruit, these cocktails are not only delicious but also incredibly easy to make. In this article, we'll explore three delightful passionfruit cocktail recipes that will tantalize your taste buds and transport you to a world of fruity bliss.
Passionfruit Mojito
The Passionfruit Mojito is a zesty twist on the classic Cuban cocktail. It combines the refreshing minty notes of a traditional mojito with the sweet, tangy punch of passionfruit.
Make your own Passionfruit Mojito with:
2 oz white rum
1 oz passionfruit juice (freshly squeezed if possible)
1 oz freshly squeezed lime juice
1 tsp sugar
6-8 fresh mint leaves
Soda water
Ice cubes
Passionfruit pulp and mint sprig for garnish
In a glass, muddle the mint leaves with the sugar and lime juice. Then, add the passionfruit juice and white rum, and fill the glass with ice. Top the drunk up with soda water.
Stir gently, garnish with passionfruit pulp and a sprig of mint, and enjoy the tropical goodness!
The Passionfruit Mojito is a tropical explosion in your mouth. You'll first taste the invigorating freshness of mint, followed by the zesty lime and the sweet, slightly tart passionfruit. It's a symphony of flavors that's both cooling and revitalizing.
Passionfruit Margarita
The Passionfruit Margarita is a vibrant and tangy cocktail that adds a twist to the beloved classic. It's a perfect balance of sweet and sour, with a hint of tequila's warmth.
To make Passionfruit Margarita at home, you'll need:
2 oz tequila
1 oz triple sec or orange liqueur
1 oz passionfruit puree
1 oz freshly squeezed lime juice
Ice cubes
Salt for rimming
Lime wedge and passionfruit slice for garnish
To start, rim a margarita glass with salt by running a lime wedge around the rim and dipping it in salt. In a cocktail shaker, combine the tequila, triple sec, passionfruit puree, and lime juice. Fill the shaker with ice and shake vigorously.
Strain the mixture into the prepared glass filled with ice. Then, garnish with a lime wedge and a slice of passionfruit. Sip and savour the tropical vibes!
The Passionfruit Margarita dances on your palate with a tantalizing blend of citrus-y lime, the tropical punch of passionfruit, and the distinct warmth of tequila. It's a delightful twist on a classic, perfect for those who crave a touch of exotic flair.
Passionfruit Piña Colada
The Passionfruit Piña Colada is a creamy, dreamy concoction that marries the lush creaminess of coconut with the fruity enchantment of passionfruit. It's like sipping a tropical paradise in a glass.
Gather these ingredients to make your own refreshing cocktail:
2 oz white rum
3 oz pineapple juice
2 oz coconut cream
1 oz passionfruit puree
Crushed ice
Pineapple wedge and a maraschino cherry for garnish
First, blend the rum, pineapple juice, coconut cream, and passionfruit puree with crushed ice until smooth. Next, pour the mixture into a chilled glass. Garnish with a pineapple wedge and a maraschino cherry. Finally, close your eyes, take a sip, and let the tropical bliss wash over you!
The Passionfruit Piña Colada is a luscious, creamy delight with the tropical sweetness of pineapple and the exotic twist of passionfruit. It's like sipping a tropical breeze on a sunny day!
Passionfruit cocktails are the ultimate way to infuse your day with a burst of tropical goodness. Whether you prefer the minty zing of a Passionfruit Mojito, the tangy kick of a Passionfruit Margarita, or the creamy indulgence of a Passionfruit Piña Colada, there's a passionfruit cocktail to suit every palate. So, grab your ingredients, mix up these cocktails, and let your taste buds embark on a journey to a sunnier, more exotic destination.
Eager to embark on a tropical journey with these tantalizing passionfruit cocktails? Red & White, your premier destination for all things libation, is your passport to this exotic flavor expedition. Find an array of spirits, from white rum to tequila, and all the ingredients you need to craft these paradise-infused beverages. Elevate your cocktail game and transport your taste buds to an exotic paradise. Swing by our nearby liquor store and let the tropical vibes flow into your glass. Cheers to the irresistible allure of passionfruit cocktails!