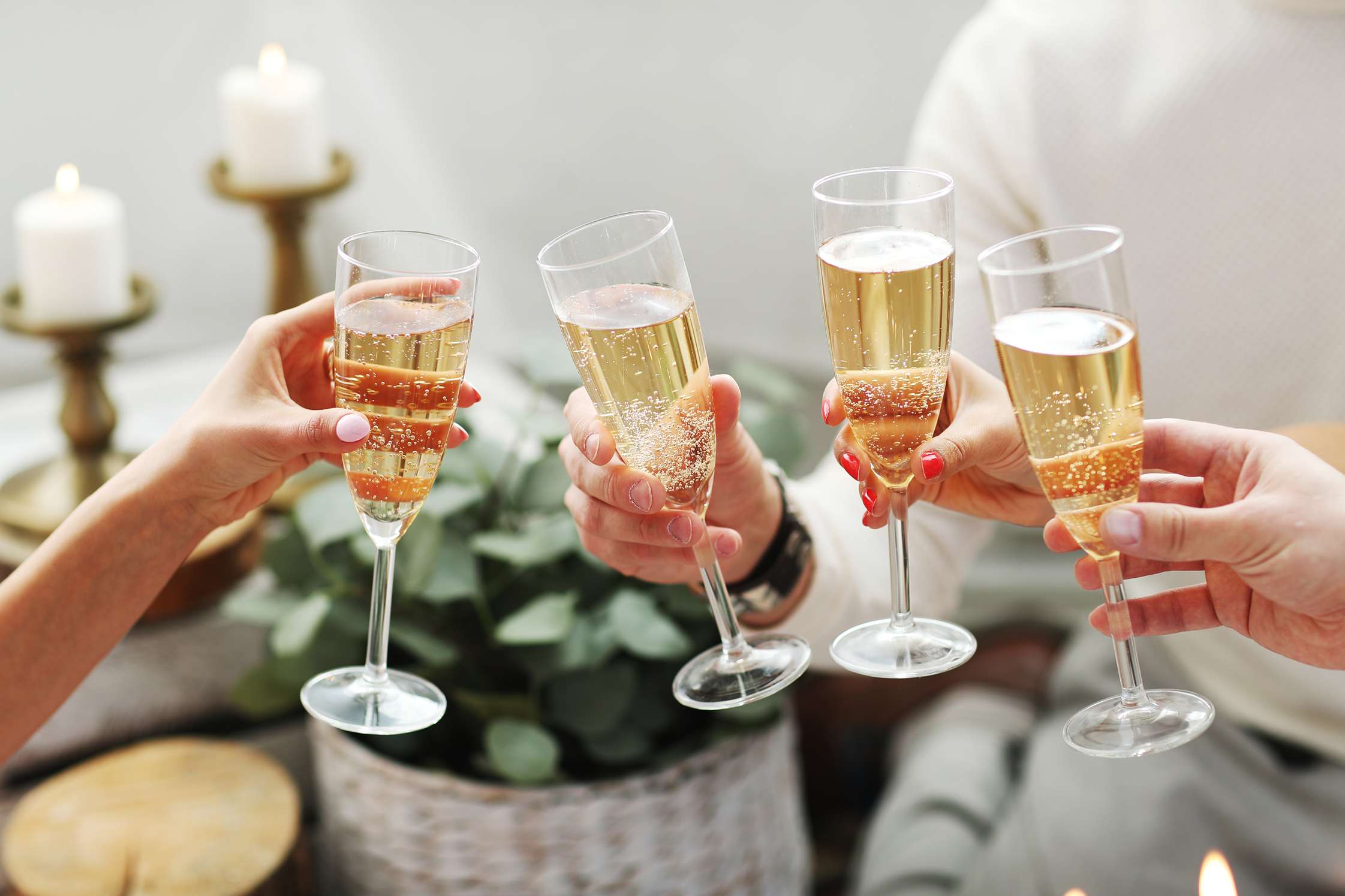 Elevate Your Champagne Experience with These Unique Mixers
When it comes to enjoying a glass of champagne, it's easy to fall into the classic tradition of sipping it neat, but why not add a twist to your bubbly experience? Champagne mixers offer an exciting way to enhance the flavour, aroma, and overall enjoyment of your favourite sparkling wine. Let's explore some creative and delicious champagne mixer ideas that go beyond the typical mimosa. Whether you're hosting a special occasion or simply looking to elevate your champagne game, these mixers will tantalise your taste buds and leave you craving more.
Lavender Honey Fizz
For a touch of elegance and floral sophistication, try the Lavender Honey Fizz. To make this delightful champagne mixer, you'll need:
1 oz lavender-infused honey syrup
2-3 dashes lavender bitters
A sprig of fresh lavender
Champagne
In a glass, combine the lavender-infused honey syrup and lavender bitters. Add a sprig of fresh lavender for a fragrant garnish. Top up the glass with chilled champagne.
Gently stir and savour the delicate blend of lavender and honey notes dancing in harmony with the champagne's effervescence. The Lavender Honey Fizz is an exquisite choice for garden parties and brunch gatherings.
Peach Bellini Bliss
A Peach Bellini is a classic champagne cocktail, but let's elevate it with a twist of tropical flavour. Here's what you need:
2 oz peach puree
1 oz passion fruit juice
1/2 oz orange liqueur
Champagne
In a shaker, combine the peach puree, passion fruit juice, and orange liqueur. Shake well with ice until chilled and then strain into a champagne flute. Top it up with chilled champagne.
The Peach Bellini Bliss adds a tropical flair to your champagne mixer repertoire, making it a perfect choice for summer soirées and beachside celebrations.
Berry Breeze Champagne Cooler
For a refreshing and fruity champagne mixer, try the Berry Breeze Champagne Cooler. Gather these ingredients:
1 oz mixed berry puree (strawberry, raspberry, blackberry)
1/2 oz lemon juice
A few fresh mint leaves
Champagne
First, muddle the fresh mint leaves in a glass to release their aromatic oils. Then, add the mixed berry puree and lemon juice. Fill the glass with chilled champagne and stir gently to incorporate the berry and mint flavours.
The Berry Breeze Champagne Cooler is the ideal choice for a hot summer day, offering a zesty and revitalising champagne experience.
Elderflower Elegance
For a taste of sophistication, the Elderflower Elegance champagne mixer is the way to go. You'll need:
1 oz elderflower liqueur (such as St-Germain)
A twist of lemon peel
Champagne
In a champagne flute, pour the elderflower liqueur. Add a twist of lemon peel for a citrusy aroma, and top up the glass with chilled champagne.
Elderflower Elegance adds a fragrant and delicate touch to your champagne, making it perfect for upscale events and celebrations.
Champagne mixers offer a world of creative possibilities beyond the traditional mimosa. Whether you're in the mood for floral elegance, tropical bliss, fruity freshness, or a touch of sophistication, these unique champagne mixers will elevate your bubbly experience to new heights. So, go ahead, get creative, and explore the world of champagne mixers to discover your perfect blend of fizzy fun and flavourful excitement. Here's to the world of endless champagne mixer possibilities!
Ready to infuse your champagne experience with these delightful mixers and elevate your celebratory moments? Red & White, your trusted destination for all things libation, stands ready to assist. Our wide selection of champagne and the finest liqueurs, purees, and ingredients provide the canvas for your mixology adventures. Visit our nearby liquor store today and let your champagne journey be an unforgettable one. Cheers to the endless possibilities of champagne mixers and the extraordinary flavors they bring to your glass!