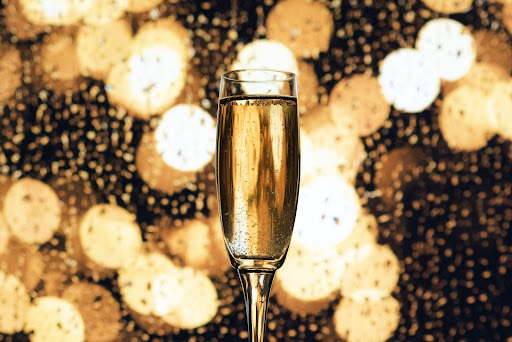 Celebrate With These Sparkling Wines For The Holidays
Sparkling wine has been one of the top choices as a celebration alcoholic beverage. The fizzy and sweet drink will always boost the mood and make you even happier! You can always see this bubbly drink on New Year Eve, at a birthday party, or even just at a simple holiday gathering.
Whatever your reason for popping sparkling wine, you will always try to purchase a bottle of fine sparkling wine. Have no idea which sparkling wine you should buy? Then dive into the list of this list to celebrate your holidays and celebrations!
1. Veuve du Vernay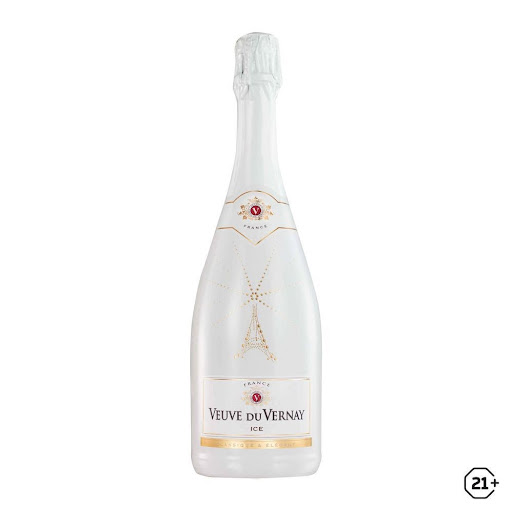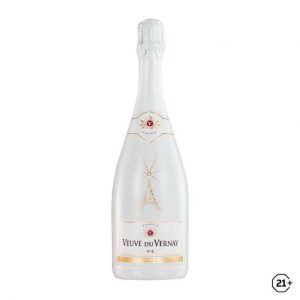 The next sparkling wine you should try is Veuve du Vernay. Their products are produced from white grapes. The second fermentation and foam formation start when the blend is combined with sugar, yeast, and wine (liqueur de tirage). This maturation lasts for several months, creating light bubbles inside the blend.
You don't have to worry about Veuve du Vernay's quality since their products have been certified internationally by IFS Food, BRC Food, and Agriculture Biologique.
Similar to Moet & Chandon, you can find several options of sparkling wines from Veuve du Vernay, such as Veuve du Vernay Brut, Veuve du Vernay Rose, Veuve du Vernay Demi Sec, and Veuve du Vernay Extra Dry. Veuve du Vernay Ice Rose, and Veuve du Vernay Ice.
Veuve du Vernay also offers an eco-friendly sparkling wine called Veuve du Vernay Organic. For people who are unable to consume alcohol but still want to enjoy the flavour, you can try Veuve du Vernay Alcohol-Free.

2. Moet & Chandon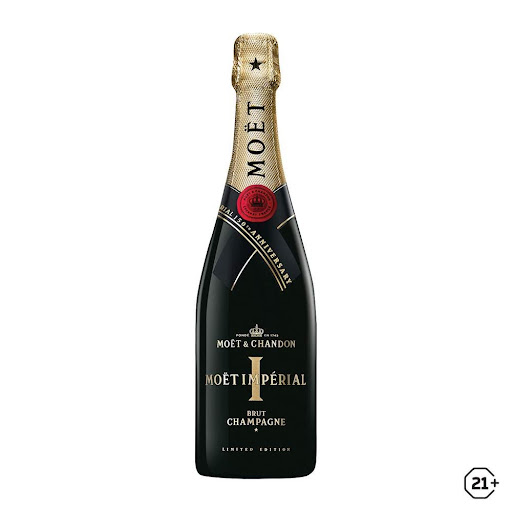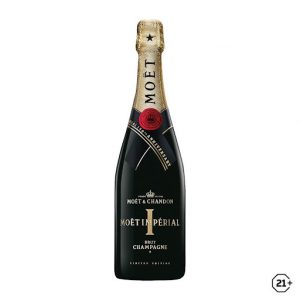 If you are talking about champagne, Moet & Chandon will come to your mind. Their brand offers you a variety of sparkling wines, such as Moet & Chandon Brut Imperial, Moet & Chandon Imperial Rose, and Moet & Chandon Ice Imperial.
Claude Moet established Moet & Chandon in 1743. His champagne was a hit in Europe and later on, his grandson, Jean Reny Moet, brought the company to the international stage. Soon enough, Moet & Chandon became known worldwide.
They always keep their sparkling wine in an underground cellar that has the ideal temperature and humidity for the blend to develop, ensuring each has a great quality.
If you are interested in trying Moet & Chandon, you should try their signature Moet & Chandon Brut Imperial! Sparkling wine is a combination of more than 100 different wines. The main ingredients of the blend are pinot noir, chardonnay, and meunier grapes.
3. Fantinel Prosecco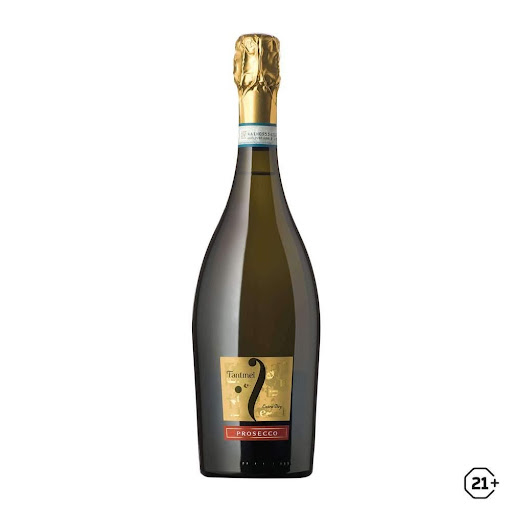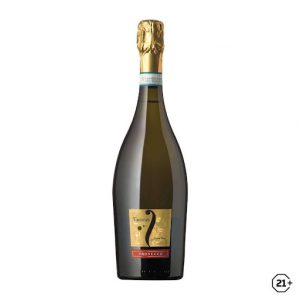 In 1969, Paron Morio built his vineyard in Collio, Italy. What started small became a big family business of sparkling wines. Fantinel Prosecco has been produced with the Morio family's recipe for decades. The winery is now in the hands of the Morio family third generation. 
The fermentation of the blend occurs in steel tanks and wooden barrels. Combining tradition and technology, Fantinel Processo has become one of the sparkling wines that you should buy for the holidays. There are lots of options you can choose from Fantinel Prosecco, such as Fantinel Prosecco Extra Dry, Fantinel One & Only Brut Prosecco, The Independent Prosesso, and many more!
You should try Fantinel Prosesso's iconic drink, Fantinel Prosecco Extra Dry. The sparkling wine has an 11.5 percent ABV with glera grapes as its base ingredient. The second fermentation of the blend is achieved using the Charmat method. 
When opening a bottle of Fantinel Prosecco Extra Dry, you will smell a floral aroma. It tastes light and bubbly. The fizzy alcoholic beverage is perfect with appetizer, dessert, parmesan, venison, seafood, lentils, peas, and beans.

4. Norton Sparkling Wine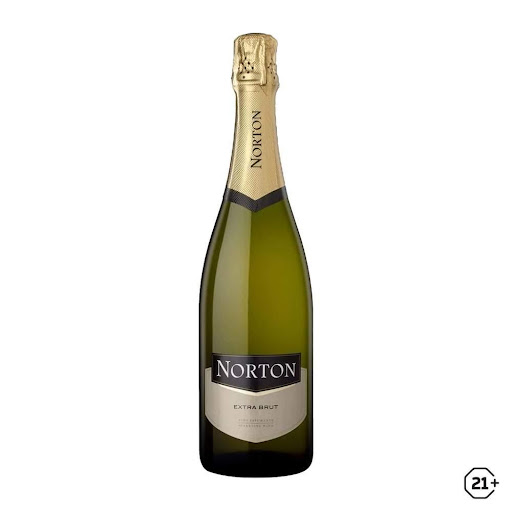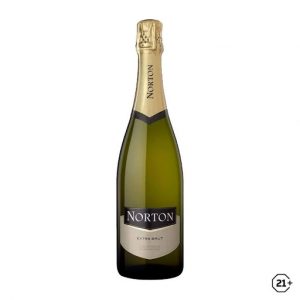 Norton Sparkling Wine is produced in Argentina with Engineer Edmund James Palmer Norton as its founder. James began to build his vineyard in Lujan de Cuyo using grapevines from France and named the company 'Bodega Norton'. 
Norton Sparkling wine spread its wings when Gernot Langes-Swarovski, an Australian businessman, bought Bodega Norton and expanded the brand across the world. It wasn't until 2000 that the company created sparkling wines and became one of the first wineries to do so in Argentina.
It undergoes a lengthy process. First, the winemaker will select the grapes and put them inside a de-stemming machine to eliminate the stalks. Afterwards, the grapes are pressed into juices before being fermented for 15 days at a 15 to 20 degrees Celsius temperature.
Later on, the blend will go through the second fermentation before being filtered, clarified, and stabilized. You can try various types of sparkling wine from Norton Sparkling Wine, such as the refreshing Norton Extra Brut or the fruity and bubbly Bodega Norton 101 Bubbles. 
If you like trying this wine and have a plan to travel to Argentina, be sure to visit Bodega Norton for the wine tour! You will learn about sparkling wine and the process of making it. Although, don't forget to book first!
How to Store Sparkling Wine

Storing the sparkling wine in the right way can help to maintain the alcoholic beverage flavour before the celebration begins. The general rules to keep your sparkling wine are:
Place the wine bottle away from sunlight or bright light

Put the bottle in a cool temperature room, around 55 degrees Celsius, with a good humidity

Position your bottle upright
Don't store sparkling wine too long since the cork can dry out and release the carbonation inside the bottle, making it less fizzy. Ideally, you should consume it within a month.

Start Popping!

Are you ready to celebrate the holidays? What you need to do next is buying the perfect sparkling wine! Visit our nearest Red & White Shops and ask for the store assistant's help to choose the right bottle that matches your celebrations and preference.