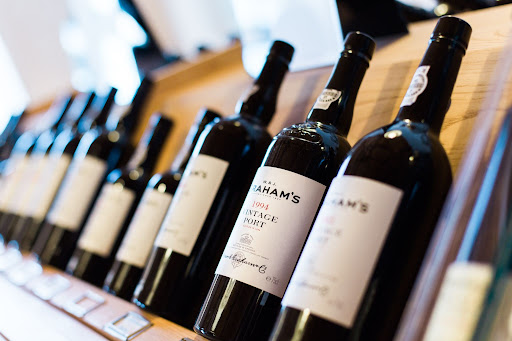 A Modern Guide to Beginning a Wine Collecting on Any Budget
Wine has always been seen as a classy and sophisticated alcoholic beverage. You might picture wealthy and fancy individuals talking in complex wine-related terms when you think about wine collecting.
Unlike your imagination, you don't need to act classy or have an enormous fortune to do wine collecting. You need to know which wine is worth buying and including in your collection. Have no idea how to start? You can try reading this modern beginner's guide to wine collecting on any budget!

Types of Wine in General

It's no surprise to see a lot of people gathering and exploring vintage or high-quality wine. Some people treat wine collecting as a hobby, but others do it as an investment. It all depends on your preference, goal, and of course, budget. Before diving into the wine collecting tips, you have to know different types of wine in general:
1. Dessert Wine
This type of wine is delightful and typically enjoyed with dessert after a meal. A dessert wine can be consumed with cake, creme brulee, soft cheese, chocolate, vanilla pudding, and biscotti.
2. Fortified Wine
Fortified wine is a wine that has liquor, being brandy, added in the fermentation process. The sweetness of the wine is boosted with the alcohol and sometimes is drunk with dessert—fortified wine paired nicely with chocolate, nuts, tarts, cheese, and other desserts.
3. Red Wine
Along with white wine, red wine is one of the types of wine that are widely known. The alcoholic beverage is produced from fermented black grapes along with their seeds, skin, and stems. Red wine has a high concentration of tannin that creates the iconic bitter and dry taste. You can pair the wine with red meat, pasta, burger, steak, and pizza.
4. Rose Wine
Like its name, rose wine has a salmon pink color and is made from fermented black grapes with its skin intact. The fermentation duration is concise, ranging from a few hours to a few days. Unlike red wine, rose wine is low in tannin and has a light yet sweet taste. It goes well with snacks, cheese, chips and salsa, poultry, fruits, and light dishes.
5. Sparkling Wine
Sparkling wine is known for its bubbly taste due to the carbon dioxide occurrence during fermentation. The wine is made from black and white grapes. You can pair sparkling wine with seafood, popcorn, soft cheese, fresh fruits, and salad.
6. White Wine
Similar to sparkling wine, white wine is produced from white and black grapes juices. It has a refreshing and acidic flavor. You can enjoy it perfectly with chips, seafood, cheese, poultry, tacos, salad, and curries.
Low Budget Wine Collecting
The most important thing in wine collecting is picking the right bottles. There are various wines to be considered, and sometimes it can be frustrating if you don't know how to choose the perfect one. 
If you have a low budget, you can collect high-quality local wines that aren't as expensive as imported wines. You don't need to buy a bottle of wine regularly. It's okay to gather it slowly. You can try buying a new collection on special occasions, like every new year or birthday.
You can buy a simple wine rack or closet to put your wine collection in it for storage. Just be sure to locate the rack or closet in a dark and cool place to avoid damage due to temperature and sunlight.
Medium Budget Wine Collecting
You can start exploring high-quality local or international wine that suits your budget. Just like before, you don't always need to buy a new wine. You can schedule purchasing the wine like four times a year or one wine a month. 
Invest in better equipment, like buying a decanter or wine cooler. If you can travel to another region or country, you can buy the wine in its original producing place instead of purchasing it in your country or area. It will be much cheaper to buy it from where the wine is made.
High Budget Wine Collecting
Naturally, the greater your budget, the more wine variety you can buy. You can consider the age of the wine and its scarcity. The older or the more scarce the wine, the more valuable it is.
If you have many budgets to splurge, you can try buying vintage wine and even start making your wine collecting activity as an act of investment. At this point, you can dedicate a room or wine cellar for your collection to ensure its quality and safety.
The Baseline
The basics of wine collecting are to always do your research before buying. Search for more information about the winery and the brand. You also have to check the timing of when the wine should be consumed. Don't forget to taste the wine to know if it's worthy of being collected or not. 
Be sure to scrutinize your choice to avoid buying counterfeit wine. Check the label, brand, and supplier. Always buy if only you trust the store or person. You can do your wine collecting activity based on your goal. You can collect wine for immediate consumption, storing, or investment. In the end, it all depends on your preference and goal.
How to Store the Wines?
Your wine collecting routine will be futile if you don't store the wines correctly. To maintain its flavor, aroma, and value, you have to put your collection safely. It isn't recommended that you store the wines in the basement since the alcoholic beverage can be damaged by mold due to the extra moisture inside the room.
Make sure the place where you store the wines is at room temperature with average humidity. Sunlight and vibration can damage the wines' quality. Therefore, put your collection in a dark place and far from vibrating machines. Be sure to have insurance in case accidents or natural disasters happen.
Where to Buy?
The Red & White store is a trustable and official liquor shop, so you don't have to be afraid of the wines' originality and quality. You can ask the store assistant for recommendations and help in choosing the wines that match your preference and budget. Come to our liquor store now!