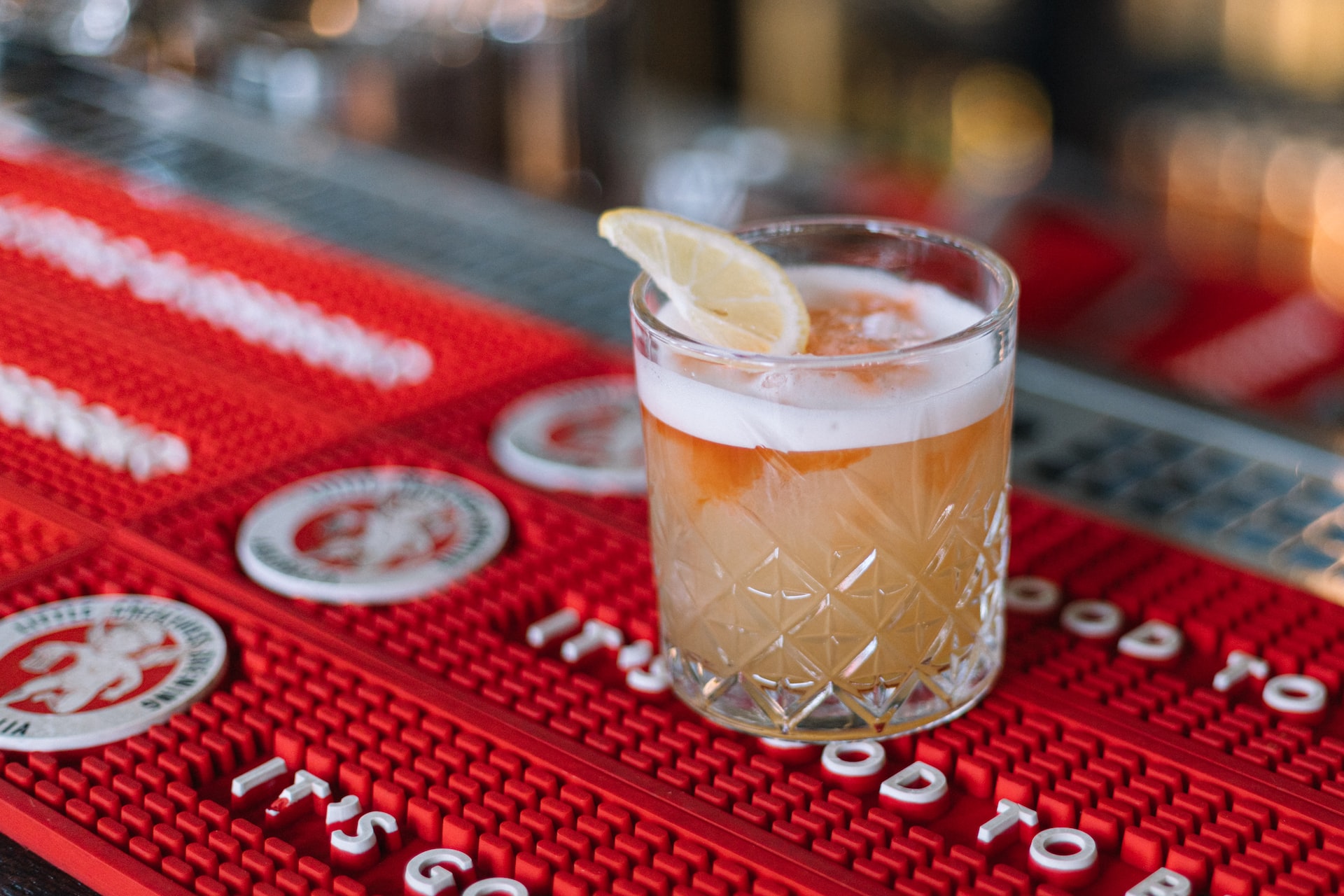 Whisky Sour and its Many Creative Variants
Whisky is a notoriously sweet liquor on its own, but it only takes citrus and sugar to turn it into a totally different taste. Whisky sour is one of the most well-known cocktails out there, equal to the likes of the gimlet, daiquiri, or brandy sour. Its recipe is simple and straightforward, but despite involving raw egg white, there are also ways to serve this drink up with a twist. At-home mixologists, fear not. These recipes are quick and easy to follow, and can really upgrade your drinking experience. 
The classic whisky sour
The traditional whisky sour is made of:
Whiskey (bourbon recommended)

Simple syrup

Lemon juice

Egg white

Angostura bitters, brandied cherry, or lemon peel for garnish
To fashion a whisky sour, mix all the ingredients into a shaker with some ice. Once the drink is chilled, take the ice out and shake it again. Then, take a rocks glass and some ice, and pour the drink over that. Garnish with whatever you prefer. Easy right?
Spicing up your whisky sour 
Taking this classic recipe, you can now add your own spin to your whisky sour. Here are just some fun recipes you can try out to give your whisky sour a more elevated flavour. 
Apricot ginger whisky sour
Artisans, assemble. If you're a fan of creating drinks outside the box, this apricot ginger whisky sour might be for you.
You need:
Rye, bourbon, or scotch whisky

Apricot liqueur

Lemon juice

Homemade ginger syrup

Preserved cherry to garnish 
Into a shaker with ice, pour in whisky, ginger syrup, apricot liqueur and lemon juice. Shake well, strain into a glass over ice, and garnish.
Big Red Sun
Here's a recipe from Jesse Vanpoucke, head bartender at Lawry's The Prime Rib. Vanpoucke's take on the whisky sour involves combining two types of whisky to create a lighter drink. You may not think that using two liquors would lighten a cocktail, but you'd be surprised!
To make this drink, you'll need:
Powers Irish whiskey

Monkey Shoulder scotch

Lemon juice

Angostura bitters

Greenbar apple bitters

Passionfruit liqueur

Vanilla syrup

Apple fan to garnish
Simply mix in all the ingredients in a shaker with ice. Shake well, strain into a rocks glass, and garnish. 
Bordeaux sour
Another boozy drink you can create is the Bordeaux sour. Instead of combining two types of whiskey, this cocktail mixes whisky with wine, particularly Bordeaux.
Gather these ingredients for your perfect Bordeaux sour:
Bourbon

Bordeaux

Maple syrup

Orange bitters

Lemon juice

Maraschino cherry, both for the drink and for garnish 
First, muddle maple syrup with cherries in a shaker. Then, pour in the liquid ingredients and add ice. Shake well, strain into a rocks glass over ice and garnish with more maraschino cherries. 
Maple rye sour
Looking for a cocktail that's friendly for novice drinkers? Try the maple rye sour. It's not too stiff, and it's got the perfect balance of sweet and sour for anyone who doesn't like intense flavours. 
For this cocktail, you'll need:
Rye whiskey

Orange juice

Lemon juice

Luxardi Amaro

Maple syrup

Orange peel for garnish
Shake all the liquid ingredients in a shaker with ice, strain into a sour glass and garnish!