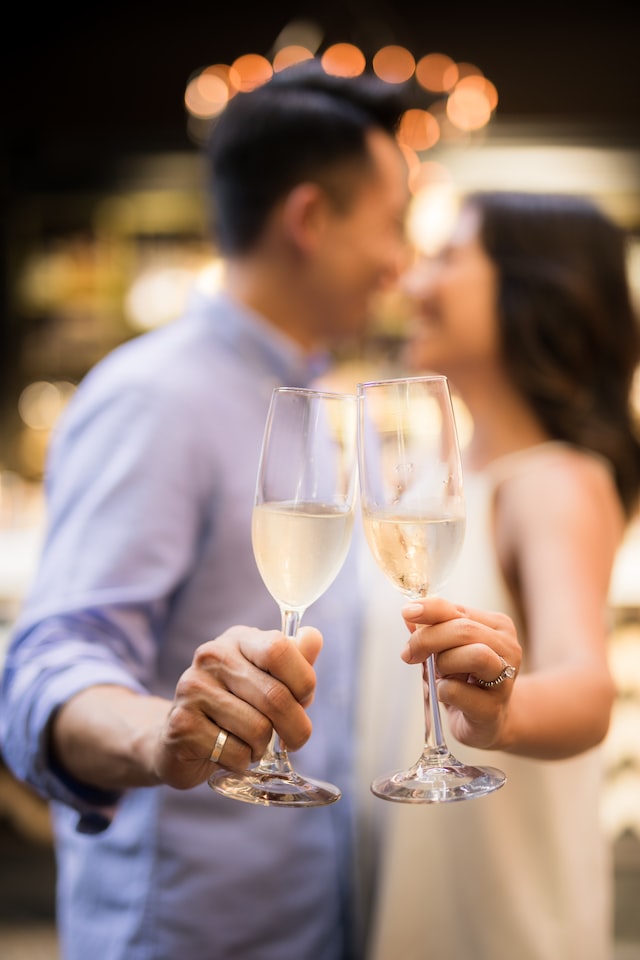 Signature Wedding Cocktails
Wedding season is upon us, and with that comes the demand for celebratory alcohol. From champagne to beers to special recipe cocktails, the drinks you serve on your wedding day will be part of that precious memory forever. This is why the trend of signature wedding cocktails has popularised over the years. But as the hosts of said wedding, how do you know what makes a good cocktail? Which liquors, if any, are appropriate for the occasion? And how do you find something that all your guests are bound to enjoy? Here's a guide you can peruse to help you make this important decision!
What is a signature wedding cocktail?
Simply put, a signature wedding cocktail is a drink which is unique to your wedding. Meaning, it should be unique to you and your spouse as a couple, or as individuals. Signature wedding cocktails aren't normally found anywhere else but at said wedding, so it should stand out as one to remember!
The bartenders at your wedding, if any, won't be making these cocktails individually to serve each guest. Instead, arrange for the signature wedding cocktail (or cocktails) to be made in batches and served in dispensers so that your guests can keep coming back to it as they wish.
Why should I have a signature cocktail at my wedding?
Some of you may be thinking, "Why have a signature wedding cocktail when we can just get Champagne and call it a day?" This is perfectly sound logic to save up on your finances, but here's the thing: signature wedding cocktails can actually help you save some cash!
Because signature wedding cocktails are typically created in batches, you won't have to hire a bartender (or bartenders, depending on how big your party is), to serve your guests. You can also scrimp on ingredients, as people are less likely to notice the quality of the liquor you use when it's all mixed in with other beverages!
How do I choose the right alcohol to use for my signature wedding cocktail?
The answer to this depends on a variety of factors. Here are some tips you can use.
Use two different base spirits
If you're making two wedding cocktails, choose two different base spirits for your drinks to give guests more options. It's generally advised to pick one brown spirit and one clear spirit. So, you'll at least have one vodka or gin based cocktail, and another that is whisky or rum based.
Consider the season your wedding is taking place in
Once you have your liquors, it's time to think of what you can mix them with. You may wish to have your drink fit the season. A September wedding drink will differ from a summer wedding, right? If it's hot at your wedding, try serving up something fresh like a daiquiri. For fall and winter weddings, consider mulled wine or a Yuletide Mule.
Consider your wedding's colour scheme
If you're thinking of mixers to use, you can also opt to match your signature wedding cocktail with the colour scheme. What colour are your flowers? The invitations? The chairs? The bridesmaids' dresses?
If all else fails, go with popular cocktails
Yes, it would be nice to serve a wedding cocktail that is representative of you and your spouse. But it doesn't always have to be this way! If you're still stuck on what to serve, there's nothing wrong with serving a popular cocktail. Margaritas, Old Fashioneds, and even Cosmopolitans are perfectly fine drinks to serve up at your wedding. What matters is that you and your guests have a good time!