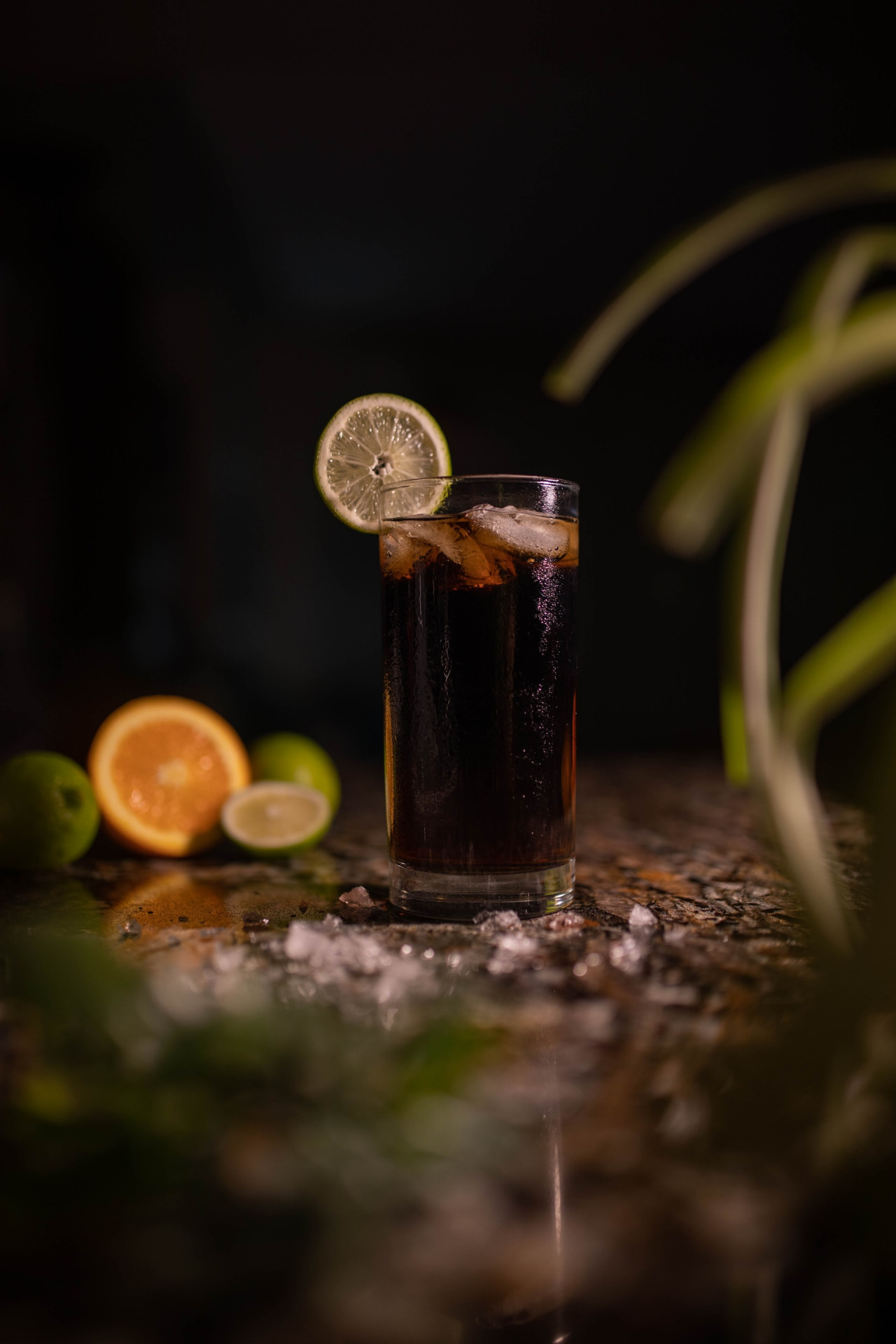 The Controversies of the Long Island Iced Tea
One of the booziest cocktails known to society is the Long Island Iced Tea. This drink involves multiple liquors in equal parts. Once revered and considered to be a "grown up" cocktail to order at highbrow bars, the Long Island Iced Tea has now fallen from grace. Ever since its conception in the 1970's, it has become associated with messier, drunken nights, more commonly equated with college days. Today, it's not considered to be a proper drink because of its guilt by association. Bars around the world have even stopped serving this cocktail. No longer is it the nostalgic drink it once was. But is the Long Island Iced Tea just misunderstood? Bartenders to regular drinkers have weighed in. 
What's in a Long Island Iced Tea?
The Long Island Iced Tea is a cacophony of liquors drizzled with Triple Sec and cola. Anyone can make a Long Island Iced Tea without instructions and without any particular measurements. The liquor contents of this drink is enough to make even the hardest of drinkers crumble.
All you need to fashion your own one of these is to slosh in:
White rum

Gin

Vodka

Silver tequila

Lemon juice

Simple syrup

Triple Sec or other orange liqueur 

Cola

Lemon wedge to garnish

Ice
The case against the Long Island Iced Tea
While some may be looking for a stiff drink and find it in the Long Island Iced Tea, the alcohol content is hardly healthy. Because of its notoriety for being a cheap way to get smashed, bartenders suggest another drink.
Tiki cocktails are suggested as an alternative. These drinks contain the same amount of kick, but the ingredients allow for a unique mix of flavours. On the opposite end, the Long Island Iced Tea is basically just a dirty pint for liquor!
Tiki cocktails such as The Tropical Itch contain more than one type of liquor, but unlike Long Island Iced Tea, you can still appreciate the flavours of each. 
You can fashion your own Tropical Itch with:
Vodka

Rum

Mango juice

To garnish: mint leaves and maraschino cherries
Shake all the ingredients with ice and strain into a glass. Add in the ice, garnish, and serve!
Can the Long Island Iced Tea be redeemed?
The controversies around this boozy drink revolves around its association to college frat parties. Bars may not deem the Long Island Iced Tea fit to feature in their menus, but there are several ways to give it a bit of an upgrade.
Shake it before you down it
Any drink involving citrus juice of any kind should be shaken to neutralise the flavours. Shaking allows aeration to occur, and this creates a consistent taste. On the contrary, stirring a drink with citrus juice in it may not result in the same effect. The drink may end up being more tart and less light than a shaken beverage.
Play around with orange liqueurs
The general recipe for a Long Island Iced Tea calls for Triple Sec, which is a French orange liqueur. However, other brands of orange liqueur can contribute to different qualities, which when brought forward may improve the quality of the drink overall.
Bar manager Eric Trickett recommends the Gran Torres orange liqueur because of its depth, stemming from the Spanish brandy base. You can also experiment with brands such as Mandarine Napoleon or Gran Marnier.
Switch out the spirits
It's okay to not be too fixated on the recipe for a Long Island Iced Tea. There wasn't much of one to begin with anyway!
If you don't have access to some of the ingredients needed, simply add more of the ingredients that you do have. Switching out the spirits can even mean switching out the types of each individual liquor. Instead of white rum, try going for gold. Or, instead of silver tequila, try reposado. 
Upgrade the spirits
Of course, any cocktail would taste better when premium ingredients are used. Using top shelf liquor would most probably end up boosting the quality of your Long Island Iced Tea.