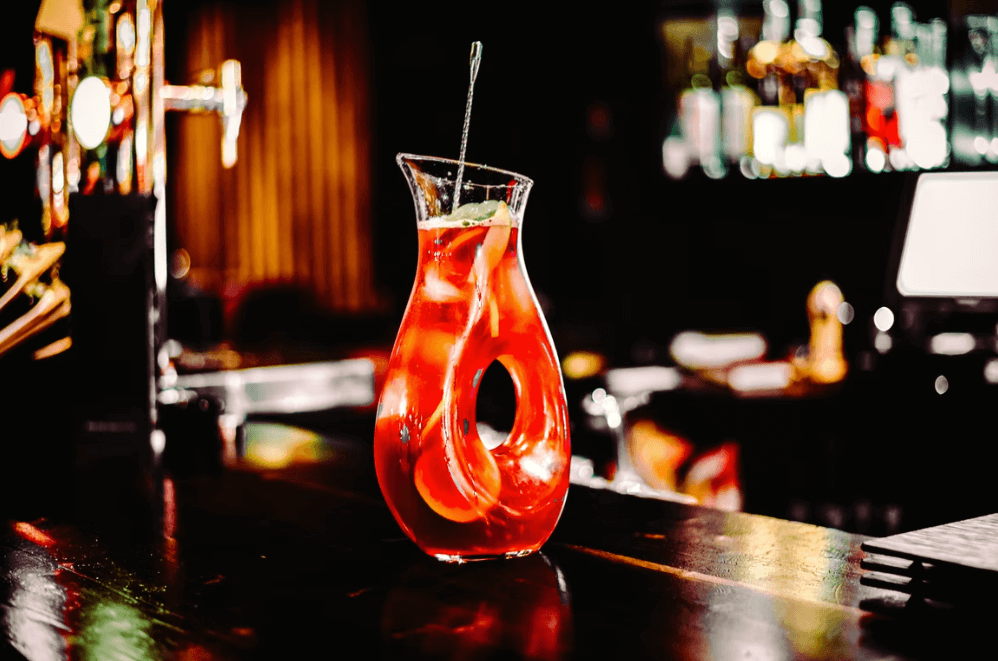 Cocktails Recipes Starring Sake
The traditional Japanese alcohol sake is most commonly consumed straight and served either hot or cold. However, in recent times, mixologists around the world have reimagined the beverage beyond its tradition. Made of distilled rice grains, sake is known for its clear and neutral taste. It combines well with other ingredients, and many have gotten creative in mixing sake with other drinks. It pairs well with materials that are citrusy, sweet, and even herbaceous. Compared to cocktails that star other liquors, sake cocktails are a little more intricate and take a bit more time to put together. Are you up for the challenge? Here are several sake cocktails you can try out at home, or keep an eye out for on your travels.
Kanpai colada
This first drink is an Asian take on a piña colada. Switching out rum for sake in your favorite pineapple cocktail results in a beverage that is equally as good as the original version.
Prep time for the kanpai colada takes 24 hours, as you will first need to make a mango cordial. Ingredients you will need for this part of the drink are:
Chopped mango
Lemon juice
Sugar
Water
To make the cordial, place a generous amount of sugar in an airtight container. Add your chopped mango, close the container, and leave it to sit at room temperature for 24 hours.
The next day, add 100ml of water into the mix and stir it up well. Strain the liquid into another container, add lemon juice, and stir again.
Once you have your cordial, gather these ingredients for the rest of the drink:
Sake
Coconut liqueur
Pineapple juice
Lime juice
Chill a glass in the freezer and put your drink together while waiting.
Into a shaker, pour in sake, coconut liqueur, lemon juice, lime juice, and a bit of the cordial you just made over ice. Shake well and strain the drink into the chilled glass once it's cold enough.
Ingredients available at Red & White:
Hakkaisan Clear Sparkling AWA
Sakura-chan
Created by Warren Lindsay from the Andaz Tokyo hotel, Sakura-chan is a visually gorgeous drink which pays homage to Japan's beautiful cherry blossoms.
Ingredients used in this cocktail are quite unique, so see if you can come across some of these on your travels.
Sakura-chan contains:
Hakkaisan sake
Lemon juice
Sakura liqueur
Kirsch
Griotte cherry
Sakura flower
Kirsch is a type of brandy made by double-distilling morello cherries.
Sake, lemon juice, Sakura liqueur go in a mixing glass over ice. Stir until the liquid is chilled, then strain into a sake glass over a new large ice cube.
Drizzle kirsch over the top of the drink and watch the dark pink slowly sink to the bottom of the glass. Garnish with the Sakura flower and cherry.
Ingredients available at Red & White:
Hakkaisan Snow Aged Junmai Daiginjo
Honjozo highball
Here's another cocktail which involves cordial. This time, it's green apple and ginger cordial, which is sweet with just a small punch of spice.
For the cordial, you'll need:
Chopped green apples
Peeled and sliced ginger
Sugar
Lemon juice
Water
To make the cordial, follow the same steps for the mango cordial in kanpai colada.
Once you have your cordial, you can make the highball, which involves:
Honjozo sake
Cordial
Soda water
Into a tall glass, add ice, sake, soda water, and a splash of cordial. Stir well.
You can garnish with apple and ginger slices if you'd like.
Ingredients available at Red & White:
Hakkaisan Tokubetsu Honjozo
Federal Ave. Swizzle
Continuing with the spicy drinks, here's a fun one to create and consume. This drink requires a swizzle stick—a long stick with four protruding legs at the end.
While the base liquor for this cocktail is gin, it also features sake.
Ingredients you'll need are:
Gin
Sake
Lime juice
Turmeric juice
Coconut water
Spiced syrup
Lime twist
Sprig of mint
Into a highball glass, add gin, coconut water, sake, both juices, and spiced syrup. Fill the glass the rest of the way with crushed ice, and here's where the fun starts.
Take your swizzle stick and plunge it into the drink so that the four legs are at the base of the glass. Take the stick between the palms of your hands, and rub them together. This method is called swizzling, and helps create air in the drink, mixing the ingredients well and creating a lightness to the cocktail.
Top with more crushed ice, and garnish with lime twist and mint sprig to serve.
Ingredients available at Red & White:
Konishi Daiginjo Hiyashibori
Seishu martini
For martini with a Japanese twist, switch out gin for sake.
Make your own Seishu martini with these ingredients:
Sesshu sake
Dry vermouth
Ice
Lemon bitters
Lemon twist
Chill a martini glass in the freezer. While waiting, take another glass and pour in vermouth, sake, and 2 dashes of lemon bitters.
Add ice into the glass and stir until the drink is cold. Strain into the chilled martini glass and garnish with a lemon twist.
Ingredients available at Red & White: