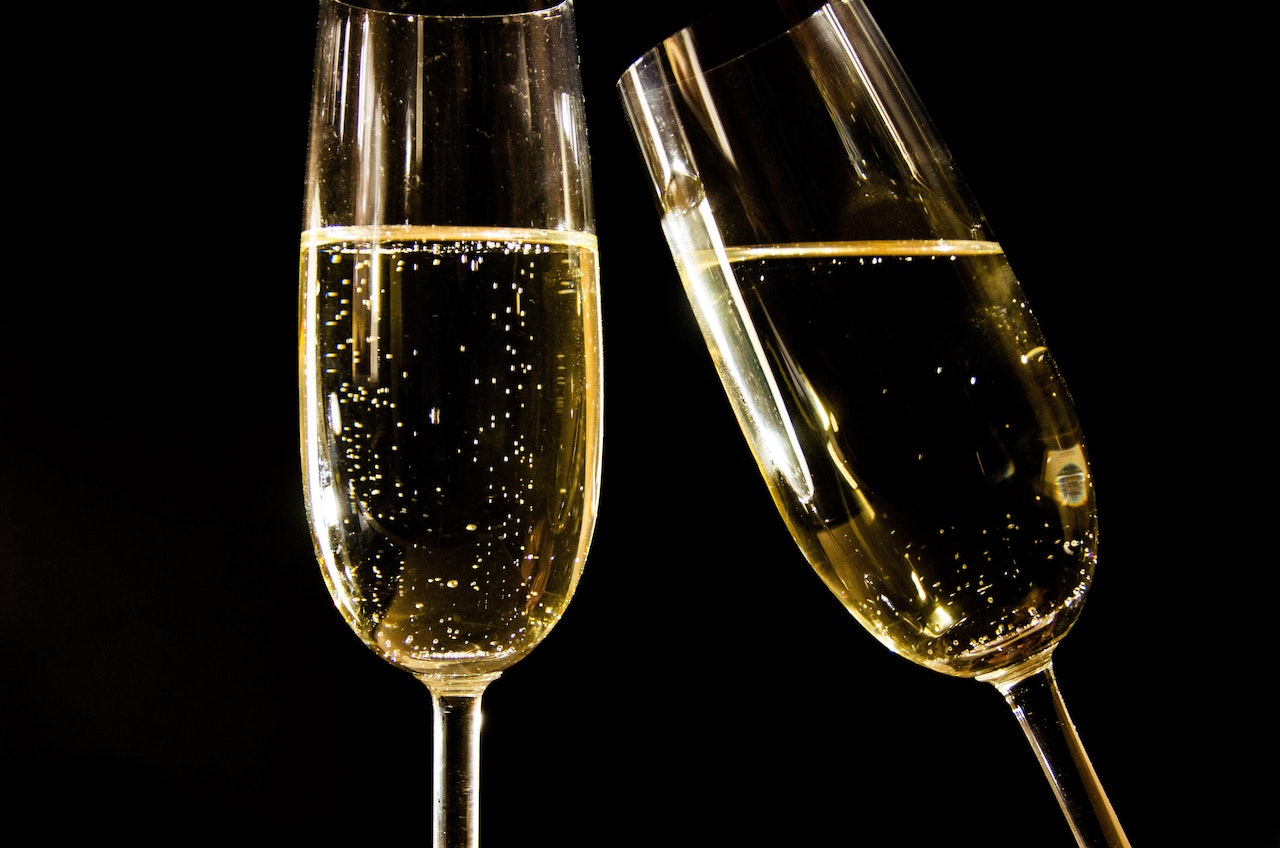 Champagne vs. Sparkling Wine
Wine is considered a classy drink as is, but when it comes to champagne and sparkling wine, they're on a different level entirely. Maybe it's the fizz, or maybe it's the fact that champagne is so inextricably linked to celebrations. The main principle is that all champagne is sparkling wine, but not every sparkling wine is champagne. So where is the line between the two drinks? Are they way too similar that the two terms should continue to be used interchangeably? Or are there qualities unique to each drink that warrants a distinction between the two? Read on to find out!
What types of grapes used?
To differentiate between champagne and other sparkling wines, the first thing to take into consideration is grape varieties.
It takes a specific set of criteria for a drink to be identified as a champagne. It firstly needs to be produced from one or a combination of these three grapes:
Chardonnay

Pinot noir

Pinot Meunier 
On the other hand, sparkling wine isn't fixed on these three grapes. Any wine that has fizz and is made from a combination of any type of grapes, is considered to be sparkling wine. 
In which region is wine produced?
Perhaps the key difference between champagne and sparkling wine is the area where the wine is produced. Champagne is essentially sparkling wine made of chardonnay, pinot noir, or pinot Meunier grapes, made in the Champagne region of France. 
Any sparkling wine made outside of Champagne cannot be called as such. This is when the wine follows regulations relating to appellation. 
How is the winemaking process?
Variations in the winemaking process result in completely different types of wine in the end. The differences in winemaking between champagne and sparkling wine demonstrates this fact very clearly. 
Both champagne and sparkling wine go through second fermentations. However, the way champagne is made involves adding sugar and yeast to the bottom of a thick bottle so that secondary fermentation takes place in that bottle. This is what gives the drink that fizzy feel. Then, the drink is aged for up to 15 months with the yeast cells still in the bottle. 
If champagne is fermented for a second time in bottles, sparkling wine is fermented for a second time in steel tanks. 
Stopping the fermentation of champagne involves freezing the bottle to remove the dead yeast cells. On the other hand, removing lees from sparkling wine only takes filtering. This is why champagne has earned its reputation. Not only is it produced in one specific region, its production process is also more meticulous, guaranteeing quality.