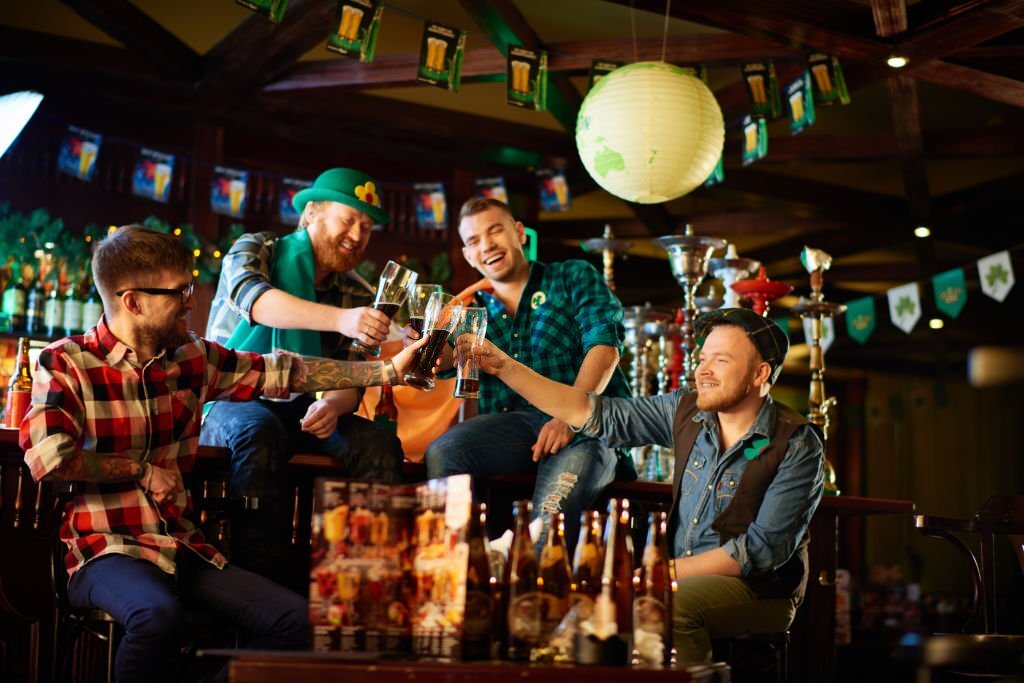 Celebrating St Patrick's Day: A Glimpse into the Irish Holiday
The town painted green, heavy drinking, parades, and leprechauns. These are the images usually associated with the Irish holiday of St Patrick's Day. While our culture in Indonesia doesn't celebrate the holiday, it's useful to learn about other celebrations and traditions, especially as more cultures worldwide have also adopted St Patrick's Day into the social calendar. Even Jakarta's pubs and bars have given party-goers ways to celebrate this holiday over the years. But what is St Patrick's Day? Why is it celebrated, and how can we celebrate right here in Jakarta?
An Irish holiday
St Patrick's Day, also familiarly known as St Paddy's Day, is an Irish holiday commemorating the death of Ireland's patron saint. It's celebrated every 17th of March, the date on which St Patrick died in the 5th century.
Worldwide, the holiday is associated with an entire day of drinking, but the origins of this day actually has close ties with religion. The holiday takes place during the period of Lent, during which Christians refrain from eating meat.
On St Patrick's Day morning, the Irish would go to church. Then in the afternoon, dietary prohibitions of Lent would be lifted. People would then indulge in meat, drinks, and dance, after a period where they gave up these things.
The feast day has been celebrated since the 10th century in Ireland. However, the first record of a St Patrick's Day parade was in America in 1601. Enthusiasm for the holiday then grew as Irish soldiers serving in the English military marched in New York on 17 March 1772.
As Irish immigrants settled in America, St Paddy's Day became a shared cultural holiday, no longer limited to the Irish observing Lent. Celebrations evolved from mere feasts to full-blown parades and day-long festivities.
St Patrick of Ireland
So who was this widely lauded saint?
Despite being the patron saint of Ireland, St Patrick was actually born in Britain. He found himself in Ireland at the age of 16, when he was kidnapped by Irish assailants. He worked as a shepherd for six years in Northern Ireland.
Though he managed to escape, he ended up returning to Ireland, during which time he brought Christianity to the country.
St Patrick is the protagonist of Irish folklore. His life and work became mythologised in the years following his death on 17 March 461. He had lived a life of bringing the Gospel to Ireland for 40 years, and he died in Saul where his first church stood.
Out of the many legends, it was believed that St Patrick drove snakes out of Ireland by simply standing on a hill and banishing them into the sea.
Another key story was that he explained the concept of the Holy Trinity using the shamrock, the three-leaved Irish clover iconic to the country.
Why green?
The color green is everywhere on St Patrick's day. Everything is green, from clothing, face paint, and banners, to food and drinks.
This color is essential to the celebrations because firstly, it symbolises the green shamrock that St Patrick used in his ministry.
Another reason would be that Ireland is also dubbed "The Emerald Isle." There is also a green stripe on the Irish flag which represents the Catholics in Ireland.
St Patrick's Day-inspired drinks
Just because we're in a completely different part of the world, doesn't mean we can't also celebrate St Patrick's Day right here in Jakarta.
If you're not one to go out, you can bring the St Paddy's Day celebrations home. Invite friends over, have green be the dress code, and fix everyone some of these Irish-inspired drinks.
Shamrock shake
Add a twist to the normal shamrock shake with this boozy rendition.
You'll need:
Milk
Vanila ice cream
Vodka
Crème de menthe
Green food colouring
Just throw the ingredients in a blender and you're done! The boozier the better, so make sure you add a generous amount of vodka.
Ingredients available at Red & White:
Reyka Vodka
Belvedere Pure Summer Vodka
Glass of gold
Imitate a leprechaun's pot of gold with this luxurious looking cocktail.
Ingredients:
Sparkling wine
Elderflower liqueur
Edible gold dust
Stir in the gold dust into a flute of elderflower liqueur. Then pour over your sparkling wine, and voila! A golden glass of goodness.
Ingredients available at Red & White:
Beringer Sparkling White Zinfandel
Norton Cosecha Especial Brut Rose
St Germain Elderflower Liqueur
Green beer
This is probably the easiest drink you can fix for your guests.
All you'll need is:
Beer of choice
Green food colouring
For the food colouring to really shine through, it's recommended to use a light beer.
Simply pour your beer into a pint—transparent is preferred! Then add a few drops of food colouring to turn your glass into a festive Irish drink.
Ingredients available at Red & White:
Duvel
Budweiser
Erdinger Weissbier
Baileys Irish float
Sweet drinks are made of this. Here's a delicious dessert drink for your guests that incorporates Irish liqueur charm.
You'll need:
Baileys Irish Cream
Guinness
Chocolate syrup
Vanilla ice cream
In a tall glass, scoop in your ice cream. Pour Guinness and Bailey's over it, then top with another scoop of ice cream. Chocolate syrup goes all over the top, and you're done!
Ingredients available at Red & White:
The Irish Maid
No St Patrick's Day is complete without Irish whiskey! This cocktail incorporates the darkness of whiskey with sweet and refreshing mixers.
Ingredients:
Irish whiskey
Honey simple syrup
Elderflower liqueur
Lemon juice
Ice
Cucumbers
Drop two slices of cucumber into your shaker and mash them together with a muddler. Pour over your whiskey, lemon juice, elderflower liqueur, and simple syrup. Prepare a tall glass of ice. Shake the mixture, then strain into the glass. Garnish with cucumber.
Ingredients available at Red & White:
Teeling Single Grain Whiskey
Bushmills Original Blended Whiskey
St Germain Elderflower Liqueur