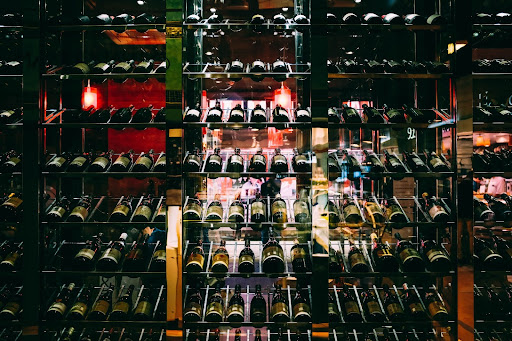 Wine Rack and Storage Ideas for Your Bottle
Along with whiskey, wine is also one of the most sought alcoholic beverages to be collected. It's very satisfying to gather various wines from all over the world, especially if it's a vintage or rare wine. Some people collect wines for tasting purposes, and some stock them for future investment.
Whatever your goal is in collecting sophisticated wine, it's always necessary to have good wine storage to place your collection safely. Investing in a decent wine rack will also protect your alcoholic beverage and maintain its quality. To help you make the first step, we will give you a simple guide to choose the right wine rack for your collection.
Things to Consider in a Wine Storage

Hold your finger! Before pressing the buy button, you have to check the compatibility of your collection with the wine storage first!. Just like building a home, you have to ensure that the wine storage is fit for your valuable wine bottles and room. There are several things you should consider before making or buying a wine rack, such as: 
1. The Location of the Wine Rack

The room where you will put the wine storage is as important as the wine rack itself. Choose a room with little or no sunlight since UV rays from the sun can ruin the wine's flavour and damage the label.
Don't place your wine rack in a high-temperature room and near vibrating machines, same as the sunlight; they can have a negative impact on the wine's quality.
Make sure that your room has enough humidity to prevent the corks from drying out. You can place a humidifier or a small bowl of water near your wine rack to increase the humidity if your room has a low level of humidity.
2. The Height of the Wine Storage

Before buying a wine rack, you have to measure the height of it to see if it can fit in the room where you will position the wine rack at. It will be a waste of money to buy wine storage that can't be placed inside your designated room. The good news is, some wine racks are more flexible and can be stacked to match the wall and ceiling height. 
3. Choose the Right Bottle Position
It's better to select the wine rack that allows your collection to be stored horizontally. Placing your wine bottles horizontally can help the cork to stay moist and firm. Make sure that the wine storage is strong enough to hold all your collection.

4. The Space in the Wine Rack
This is the most important aspect to consider before buying wine storage. You have to ensure that the space and volume of the rack are big enough to store your collection in.
Not all wine bottles have the same height and diameter, so check the diameter of your wine bottle first. If the wine rack bottle opening is too big, the bottle will slip, and if it's too small, the bottle won't fit inside the rack.
One thing that people usually forget when measuring the space in the wine rack is the additional collection in the future. It's better to buy wine storage with bigger space to hold your future wine bottles.
5. Bottle Capacity and Racked Bottle Capacity
At first, the two terms seem to be the same, but the truth is they are two different things! Bottle capacity means the total amount of bottles that can be stored in the storage, while racked bottle capacity is the number of bottles that can be placed directly on the rack.

For example, if the wine storage has a bottle capacity of 100 wine bottles, it means that you can place 100 wine bottles inside it, but not all can be placed on the rack. Some of them have to be piled on top of each other. Meanwhile, if it has a racked bottle capacity of 100 wine bottles, you can put 100 wine bottles individually on each rack or bottle opening.

If you don't want your collection to be stacked on top of each other and prefer to be able to read the labels on each wine bottle, then choose a wine storage with a racked bottle capacity that matches your collection.
6. The Surface of the Wine Storage
Not many people might be aware of this small detail, but a rough surface can scrape your wine bottles and damage the label. We advise you to check on the surface and choose a smooth and polished wood wine rack.
7. Painting the Wine Rack
If you want to paint or stain your wood wine storage, choose a water-based paint instead of the oil-based one. The scent of oil-based paint can seep into your collection through the cork and ruin the wine's quality.
8. The Design of the Wine Rack

The colour and the design of the wine storage are up to your preference, but it'll be better if the design of the wine rack compliments your room and wine bottles to make your collection more elegant and appealing.
Metal V.S. Wood Wine Storage

Wine racks can be made from various materials. The most popular one is metal and wood wine storage. But, which one should you choose for your collection? The answer is, it all depends on your preference and room!
The metal wine rack is suitable for a smaller area, and it's usually more practical than its counterpart. The design of metal wine storage matches well with contemporary or modern-style rooms.
On the other hand, wood wine storage can hold more wine bottles and is suitable in a larger area. Moreover, a wood wine rack is stronger than a metal wine rack, making it the best choice for long-term storage. It is commonly placed in a more traditional or vintage style room, basement, or wine cellar. 
In the end, it all depends on the amount of your collection, your style, and how big your room is. Just make sure that your wine bottles can fit perfectly on the wine rack.

What is the Best Wood for Wine Storage?

If you are interested in a wood wine rack, the next question that may pop in your mind is what kind of wood is suitable for your wine rack. The first option is redwood since it has a high resistance against mildew, humidity, insects, and rot.
The second option is mahogany. This type of wood is dense, odourless, and less likely to warp, check, and shrink. Similar to redwood, mahogany also has a high resistance against decay, humidity, rot, and bugs.  
The third option is oak since it's sturdy and gives off an oaky scent. You can also try using pine or cedar, but they tend to give off odours that can ruin the wine and are not as strong as redwood, mahogany, and oak. 

Fill Up the Rack!

One last thing, always add a new wine to expand your collection in the wine storage! Luckily, the Red & White store offers a humongous variety of wines that you can select to be a part of your valuable collection. You can also ask the shop assistant for recommendations!