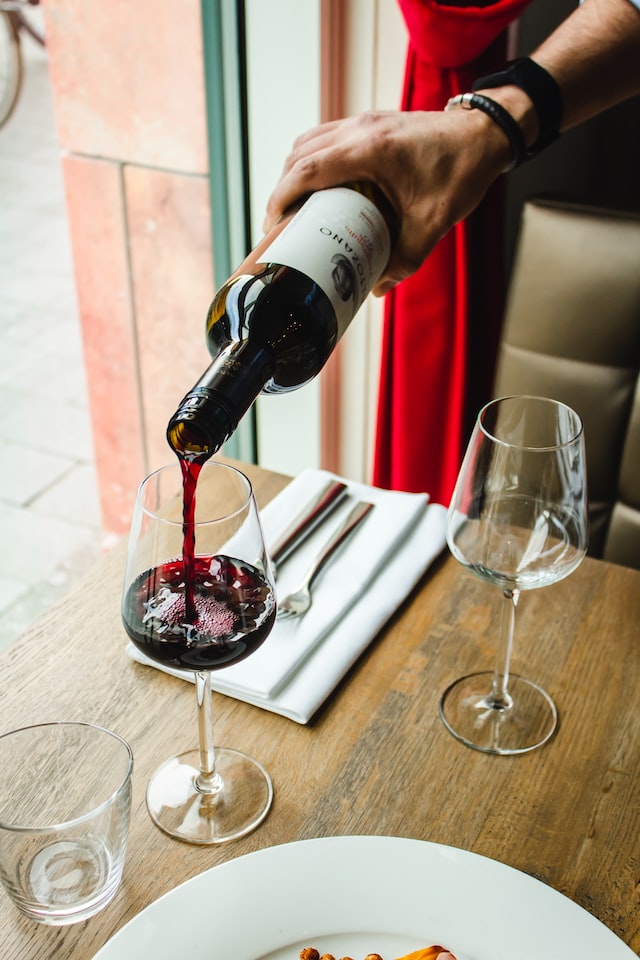 Alcohol doesn't only appear in cocktails or highballs. They don't always have to be served up in glasses on ice. Another way to enjoy alcohol is to consume food that has alcohol in the ingredients. Most alcoholic drinks have been incorporated into recipes to enhance flavours. From appetizers, mains, to decadent desserts, you can include alcohol in any of your dishes. Red wine is no exception to this possibility. Cooking with red wine can greatly impact the flavours in your food. But before you start your home chef journey with this particular booze, here are some things you need to know about cooking with red wine.
The purpose of cooking with red wine
Not every dish has to be cooked with red wine, but a great number of recipes actually call for it. One undeniable quality of red wine is its general acidity. This acidity can help make meat more tender. Red wine also has the ability to enrich marinades and glazes.
Another feature of red wine is its distinct colour. Sometimes, red wine will be used in recipes to impart a bit of colour into the dish. Take, for example, apples that have been poached in red wine. The fruit adapts the deep red of the wine and results in a gorgeous presentation.
Additionally, red wine is also alcoholic. As alcohol evaporates with heat, what is left behind is just the wine's flavours and aromas, which enhance the flavours of the dish.
Choosing a red wine to cook with
In search of a wine to use in your dish, you may be wondering what kind of red wine to use. Do you splurge on a good bottle, or is grocery store wine perfectly fine? Does the vintage of the wine matter?
If these questions are running through your mind, we've got good news for you: it's not that complicated. You can use any kind of red wine–from the bottle you would usually drink, to a cheap bottle from the supermarket. Of course, it would make sense to save the top shelf wines for drinking only. But if you're thinking about how to save cost, you can get a bottle of wine which you would also be able to drink with your meal.
One thing to be mindful of is the sweetness of your wine. Sweeter wines will leave behind sugar in your dish once the alcohol fizzles out. So if your dish is already sweet, you might want to use a dry wine instead.
What about cooking wine?
You may have come across cooking wine at the grocery store. Steer clear from these, because they aren't actually wine!
Bottles labeled "cooking wine" at the supermarket are often packed with salt, sweeteners, and preservatives, which may end up ruining your dish instead of enhancing it. They also tend to have a taste similar to vinegar.
Recommended dishes to cook with red wine
Whether you're thinking about throwing a dinner party, or you just want a quiet night in with a good meal, here are some recipes you can make which feature red wine.
Red wine pasta sauce
Use red wine in the sauce of a good pasta dish. Get yourself a dry red wine so that the pasta picks up more depth.
All you need for the sauce are:
Dry red wine (Zinfandel or Cabernet Sauvignon recommended)
Garlic
Oregano
Crushed tomatoes
Grated onions
Basil
Olive oil
Salt, pepper, and honey
Red wine available at Red & White:
Morgan Bay Zinfandel
Beringer Main & Vine Cabernet Sauvignon
Beef stew in red wine
Red wine makes a great companion for meat, not just as a food and wine pairing, but also in the dish. Using red wine in beef stew tenderizes the meat to a point where you can pull it apart with a fork!
You'll want the wine to stand out amidst the heaviness of the meat, so don't be shy to use a bolder wine for this dish. A merlot, shiraz, or malbec would do the job.
In addition to beef and mushroom, the stew will contain:
Red wine
Tomato purée
Beef stock
Onions
Garlic
Plain flour
Bay leaves
Olive oil
Red wine available at Red & White:
Envyfol IGP OC Merlot
Zilzie Victoria Shiraz
La Mascota Malbec