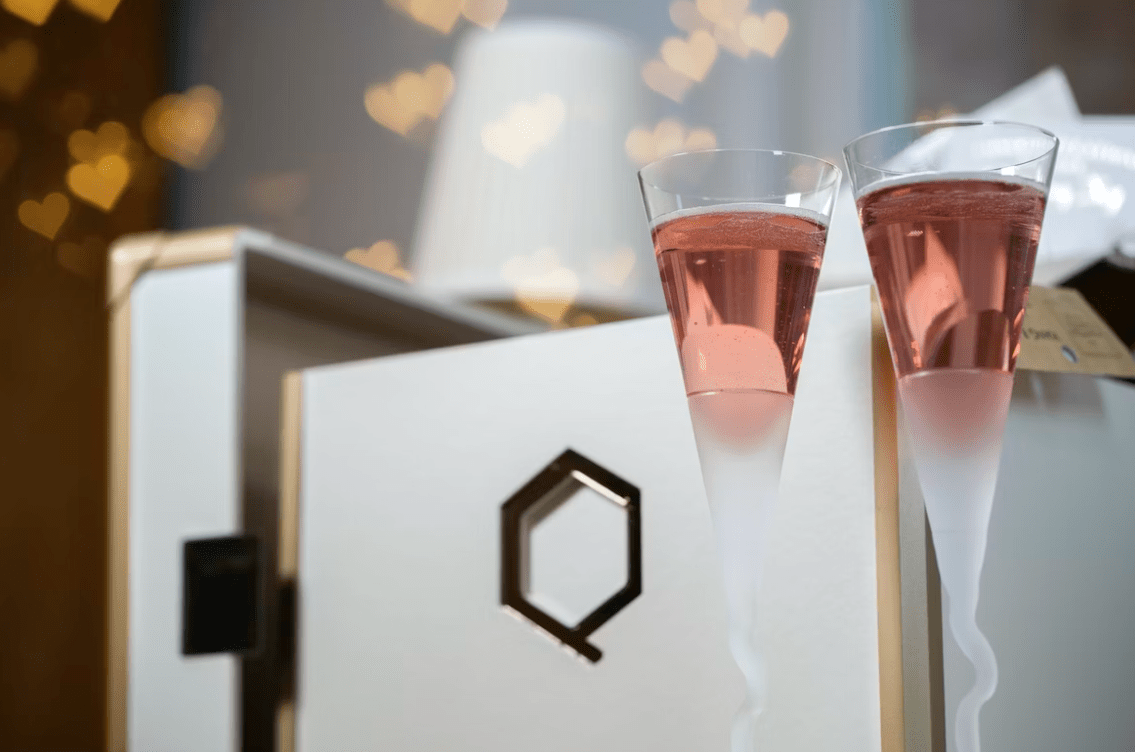 A Delicious Guide to Pairing Food with Rosé Champagne
Rosé champagne is a delightful and versatile sparkling wine produced in the Champagne region of France. Made from a combination of Chardonnay, Pinot Noir, and Pinot Meunier grapes, this elegant beverage is known for its beautiful pink hue and fruity notes. But what makes it stand out from its counterparts? Unlike traditional champagne, rosé champagne acquires its distinct colour from a brief skin contact with the red grape variety, or by blending red and white wines. This type of champagne is great to pair with various kinds of food. Let's dive into the perfect food pairing for this exquisite drink!
Seafood delights
One of the most basic rules of champagne or wine pairing is to match white wines and champagnes to light meats. When thinking of food to enjoy with rosé champagne, seafood should be on the top of your list. The crisp, fruity notes of the champagne perfectly complement the delicate flavours of seafood dishes.
Some seafood that go best with this champagne include fresh oysters, shrimp, or a little seafood salad to bring out the best in both the champagne and the dish.
Cheese and charcuterie boards
Another fantastic pairing for rosé champagne is a well-curated cheese and charcuterie board. Wondering which cheeses pair well with rosé champagne? Go for soft, creamy cheeses like brie, camembert, and goat cheese. These are excellent choices, as they balance the acidity and fruity notes of the champagne. For charcuterie, think about thinly sliced prosciutto, salami, or Serrano ham.
Summer salads
A refreshing summer salad is a delightful match with a chilled glass of rosé champagne. Consider mixing fresh greens, berries, and goat cheese for a light and flavourful dish that harmonizes with the champagne's characteristics.
Sushi and Asian-inspired dishes
The fruity and crisp nature of rosé champagne makes it a fantastic companion for sushi and Asian-inspired dishes. The subtle sweetness of the champagne offsets the savoury flavours of soy sauce, wasabi, and ginger. So, the next time you're planning a sushi night or enjoying some Asian cuisine, don't forget to serve a bottle of it!
Grilled or roasted vegetables
Rosé champagne can also be a delightful accompaniment for grilled or roasted veggies. The bright acidity in the champagne enhance the natural flavours of the vegetables, creating a delectable combination.
Consider grilling or roasting vegetables like asparagus, zucchini, bell peppers, and cherry tomatoes, then drizzling them with a touch of balsamic vinegar or a squeeze of lemon for added flavour. The versatility of rosé champagne ensures that your vegetable dishes are elevated, providing a unique and memorable dining experience.
Fruit-based desserts
To finish off a delightful meal accompanied by rosé champagne, consider a fruit-based dessert. The champagne's fruity notes will enhance the natural sweetness of the fruit, creating a beautiful symphony of flavours on your palate.
Go for a light fruit tart, berry-filled pavlova, or a simple fruit salad to really bring out the flavours in the champagne.
Indulge in the exquisite pleasure of rosé champagne paired with delicious cuisine by exploring the exceptional selection available at Red & White Store. Elevate your dining experience with their wide range of rosé champagnes, wines, and liquors from renowned brands.