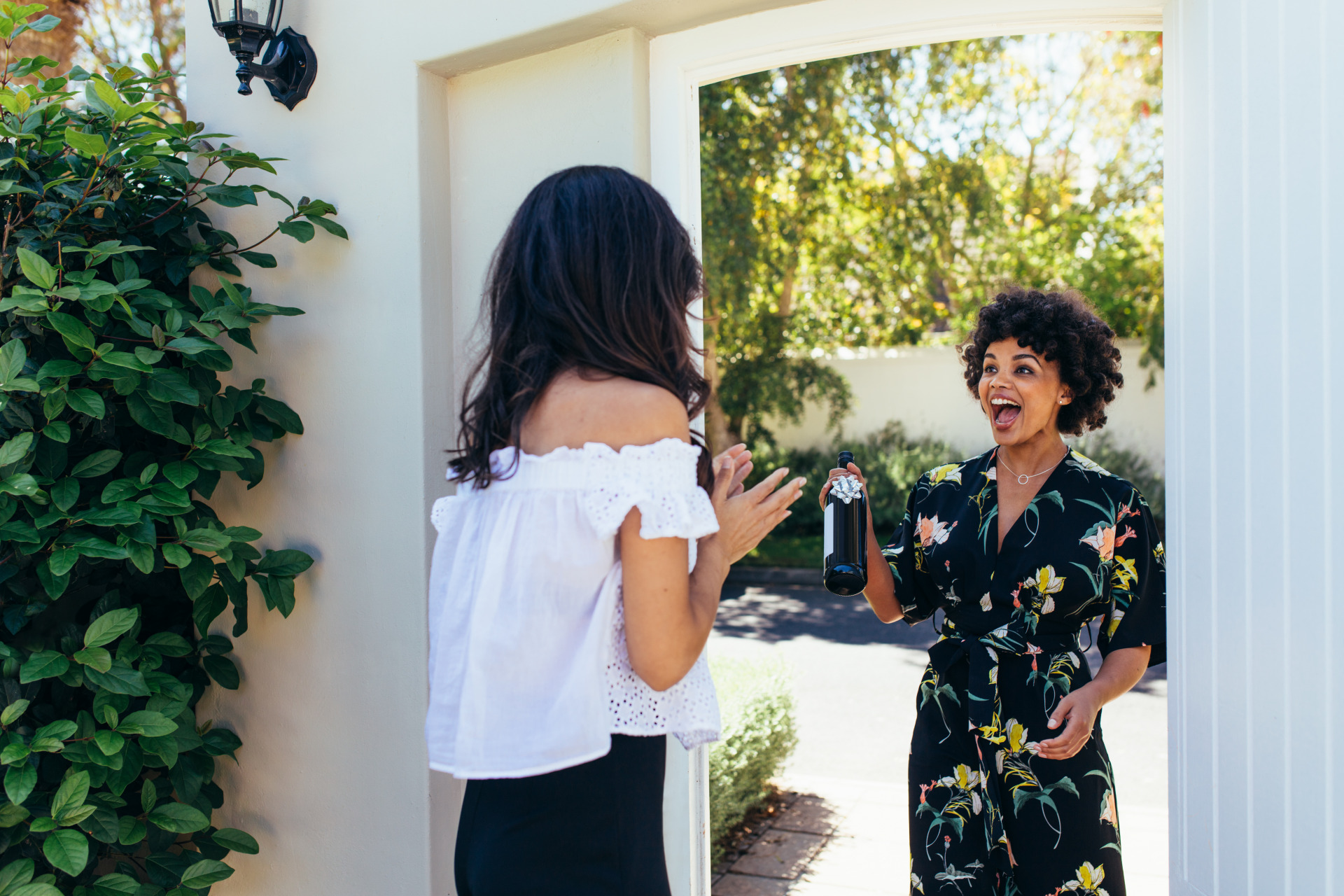 Wines from Red & White to Give as Gifts
All year round, special occasions pop up and demand gifts. Whether it's birthdays, anniversaries, weddings, or holidays, finding the perfect gift for someone can be a challenge. An equal amount of anxiety and thoughtfulness goes into choosing the right gift. What if the person doesn't like it? What if you got the sweater in the wrong size? This wouldn't be the case if you decided to gift someone a bottle of wine. They can be stored for a long time, and the receiver can choose to pop it open whenever they wish. Don't let the thought of buying wine scare you. Not all bottles are expensive; it's possible to gift someone a delicious wine without breaking the bank. Whether you're on a budget or looking to splurge, here are the best wines to gift someone special.
1. Isola White 2018
Rp.249.000
If you're on a budget, there's nothing wrong with going for a local wine. Isola is just one of the local brands available in Red & White stores. It's a white wine, made of Belgium grapes grown in the beloved island of Bali. This wine boasts fruity pineapple, peaches, and banana flavours. It's light and balanced, making Isola the perfect gift wine you can bring to dinner parties.
2. Richland Pinot Grigio
Rp.330.000
On a slightly higher price point is the Richland Pinot Grigio, produced in New South Wales, Australia. This white wine comes in at 12.5% ABV and is the perfect accompaniment for spicy dishes. It features heavy apple and pear tastes, sweet but with a little acidic kick. Richland Pinot Grigio is available for purchase in Red & White stores.
3. Zilzie Victoria Cabernet Sauvignon
Rp.429.000
This full-bodied red wine is an award-winning bottle of wine. It won silver in the 2020 San Francisco International Wine Competition, and gold in the Sommelier Challenge at IWC 2020. This cab sav contains flavours of dark berries with an oaky finish. This is achieved by fermenting the grapes with the skin on for a week, and then aging the wine in French oak barrels for 10 months.
4. Bodega Norton Reserva Malbec
Rp.500.000
Hailing from Argentina, the Bodega Norton Reserva Malbec is also available at Red & White. Made from red Malbec grapes, this wine veers towards dry, with hints of vanilla, oak, and a little bit of dark fruit. This particular bottle has won multiple awards. It was one of Wine Spectator's Top 100 Wines in 2014, and won a silver medal at Decanter ASIA Wine Awards in the same year. It was also dubbed Best Argentine Malbec by Wine Spectator in 2015.
5. Kendall-Jackson Vintner's Reserve Pinot Gris
Rp.540.000
Moving higher on the price scale, we have this flavourful bottle by Kendall-Jackson. While technically a pinot gris, it actually incorporates multiple types of grapes. On top of the pinot gris grapes, this bottle also contains pinot blanc, viognier, albariño, Marsanne, white Riesling, chenin blanc, and rousanne grapes. The result is a rich wine with floral notes and flavours of tropical fruits such as peach, mangoes, and melons. Kendall-Jackson Vintner's Reserve Pinot Gris is available in Red & White stores.
6. G7 Gran Reserva Carménerè
Rp.530.000
Made from Carménère grapes grown in the valleys of Chile, this red wine is ideally paired with poultry, beef, and pasta dishes. The Carménère is a perfect gift because of its uniqueness. This grape variety is not common in the wine world, but it makes for soft tannins in a medium-bodied wine. There are berries and spice flavours, with earthy and smoky hints on the nose. This particular bottle is best consumed within two years of bottling, so pay attention to the year on the bottle!
7. Fantinel Vigneti Sant'Helena Pinot Grigio
Rp.820.000
With a slightly lower ABV of just 13%, this Italian white wine is filled with tastes of almond and florals. Fantinel's pinot grigio is perfect to bring to dinner, especially if you're serving seafood or vegetarian items. Purchase a bottle for whatever special occasion is next, only at Red & White stores.
8. Beringer Knights Valley Cabernet Sauvignon
Rp.920.000
Grown in California's Sonoma County, this cabernet sauvignon is tannin-heavy, featuring hints of boysenberries, dark fruits, lavenders, and dried herbs. This bottle contains 14.5% ABV. It can be enjoyed despite its young age, as it was created to taste just as good no matter how long it's aged, in the barrel or the bottle.
9. Penfolds Bin 138 Shiraz Grenache Mataro
Rp.980.000
Hailing from Australia's Barossa Valley, Penfolds Bin 138 Shiraz Grenache Mataro is the perfect price – not too cheap, not too costly. This is the best choice of wine to give to a boss or a star employee at the end of the year. All you need is to stop by your nearest Red & White store. This particular bottle contains 14.5% ABV. It's a blend of shiraz, grenache, and Mataro grapes that form a full-bodied wine, smooth and oaky with light tannins.
10. Cockburn's 10 Years Tawny Port
Rp.1.090.000
Dessert wines are also a suitable choice for a gift. If you're looking for a nice port, Cockburn's 10 Years Tawny Port is available at Red & White stores. Sweet, decadent notes of vanilla, honey, and caramel are dominant in this wine, which has been aged for a decade. What better way to celebrate a 10-year anniversary than with this 10-year wine?
11. Penfolds Bin 144 Yattarna Chardonnay
Rp.2.900.000
We're closing off this list with one of Australia's finest white wines, which won silver at the 2018 Decanter World Wine Awards. The Yattarna chardonnay was developed by some of the best minds behind the Penfolds brand. Its peach and stone fruit notes are the right amount of acidic, with an oaky finish. It took 144 trials to get this chardonnay just right. It has now been around for nearly 25 years, and is available for purchase at Red & White stores.