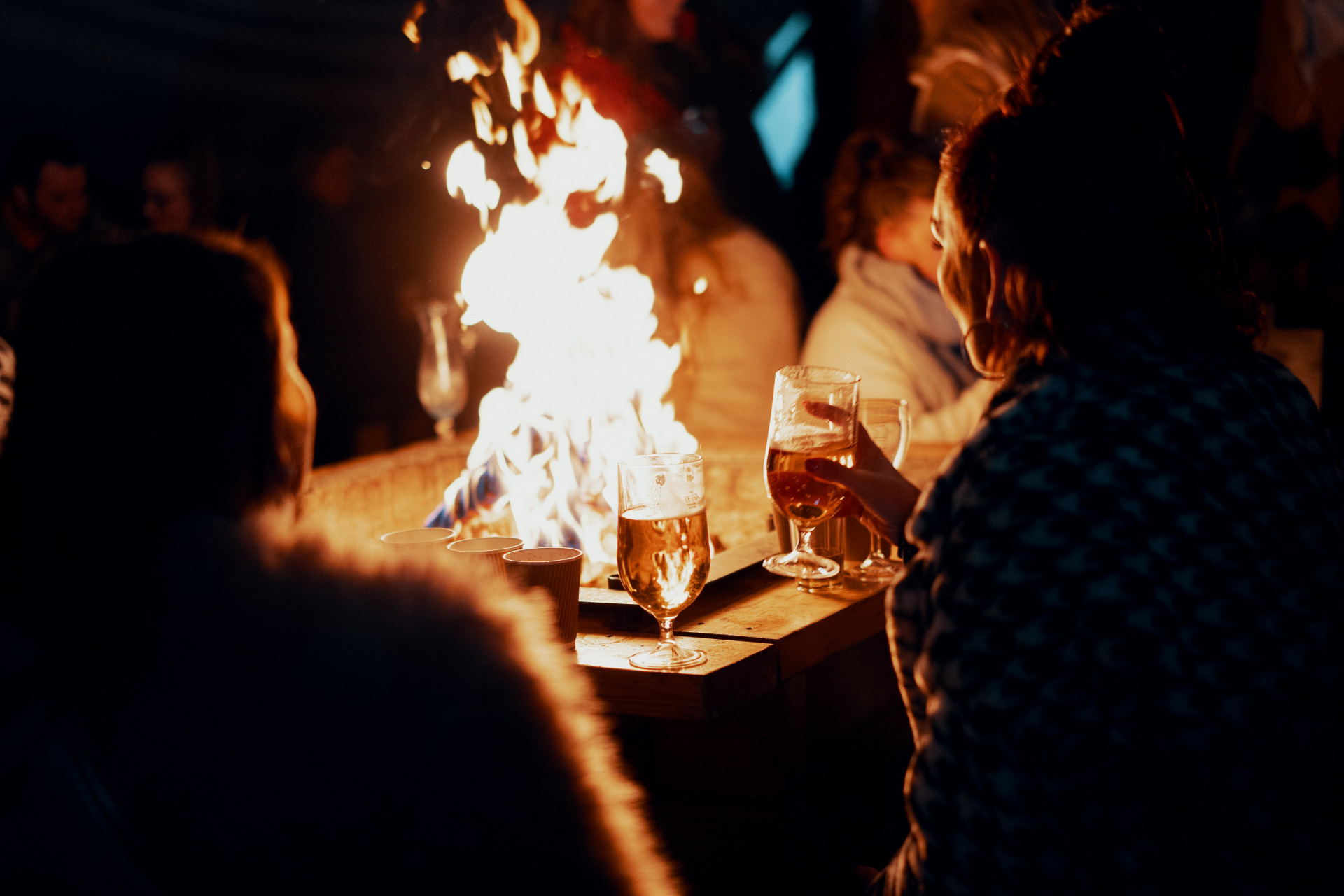 Drinking Festivals Around the World
Eat, drink, and be merry. These are things we all wish we could do more often. These are also activities provided in a drinking festival experience. These booze-filled events are extremely popular, replicated in different countries around the world, and drawing in crowds of millions each year. Drinking festivals bring together a community of people who share a love for their alcohol of choice, be it beer, wine, or spirits. They have been around for centuries, often starting out as a small celebration in its initial occurrence, and then evolving into something more large-scale. If you're dreaming of your next vacay, check out these drinking festivals happening around the world for you to attend.
Oktoberfest – Munich, Germany
We can't talk about drinking festivals without mentioning Oktoberfest. Marking the beginning of the autumn season, Oktoberfest is a 2-week beer festival in Munich, Germany. The first Oktoberfest was held in 1810 and still takes place in the same place in the city to this day. Oddly enough, despite its name, Oktoberfest begins at the end of September to make use of slightly better weather conditions. At the festival, you can expect 100 acres of land occupied by numerous beer tents from local breweries across Germany. 
While Oktoberfest is usually associated with images of large tents, long tables, and endless pints of beer, there's more to the event than just getting inebriated. You can also enjoy traditional German delicacies, live music, and other attractions.  Today, iterations of Oktoberfest can be experienced outside of Germany too, including festivities happening around America.
Kentucky Bourbon Festival – Kentucky, USA
The United States is home to plenty of drinking festivals celebrating all kinds of alcohol. The best one to enjoy while you're in the states is bourbon, and there's no better place to enjoy America's whiskey than in Kentucky. Head to Bardstown county in Kentucky, where the small southern town erupts with life annually over the week-long Kentucky Bourbon Festival. 
Before it became a fest, the event started out as a bourbon tasting back in 1991. Today, the festival does more than just showcase the finest bourbon in the country. It also provides many fun activities to witness and be a part of, including barrel races and info sessions on all things bourbon.
London Cocktail Week – London, England
If you're on holiday in London around the start of October, sign yourself up for London Cocktail Week. This drinking festival will suit those who enjoy trying out crazy concoctions and fancy highballs.
The festival takes place across London, in the 250 bars that the festival partners with. When you purchase a London Cocktail Week wristband, you gain access to all these bars and their £7 Signature Cocktails. This allows you to go on a cocktail tour, visiting the bars and tasting the drinks on your own time. There are also miscellaneous events happening throughout the week. 
If you're outside of London or are taking Covid precautions by not attending in person, you can still take part in the experience. Simply sign up and the Signature Cocktails will be sent to your door.
Haro Wine Festival – Haro, Spain
Most wine festivals in other parts of the world involve fancy wine tastings in elevated social settings. But not the Haro Wine Festival. This one allows you to literally engage in battle using wine as your weapon. Does this sound like your kind of vacation? Haro Wine Festival has been around since the 13th century, but has only become available to tourists in 1965. It takes place in Haro, Spain, home of the red Rioja wine.
The summertime fiesta hits town in late June on St Peter's Day. Its Spanish name "la batalla del vino" means "battle of the wine" and is exactly what it sounds like. Festival-goers stride into combat wearing white and begin dousing their opponents with wine out of water pistols, cups, buckets, jugs and bottles. But even after all that wine ends up covering everything and everyone, there is still plenty to go around.
Northwest Tequila & Agave Spirits Fest – Seattle, USA
Though only founded in 2012, this agave and spirits festival has taken off as one of the northwest's leading drinking festivals. Every September, the festival showcases over 150 different agave spirits for both locals and tourists alike. They also bring in brand representatives from each partner to further promote their products, as well as inform and educate visitors on tequila and mezcal culture.  
Feis Ile – Islay, Scotland
Scotch lovers, fret not. There's a festival for you too. Feis Ile (pronounced "faysh eeyla"), or the Islay Festival of Music and Malt, happens annually in Islay, Scotland. Is there a better combo than music and booze? We'll let you decide. Over one week in late May, Scotland's finest distilleries hold open days for festival visitors to tour their compound. These include the Ardberg and Lagavulin distilleries among many others.  Engage in an immersive Scotch whisky experience. Witness how it's made, attend workshops, and special tastings. At the end of the week, join the merriments at the ceilidhs, a Scottish folk ball, with plenty of Scotch in your system for a good time. 
Tokyo International BarShow – Tokyo, Japan
All of the previous drinking festivals mentioned may be too specific to one kind of alcohol. If you just want to walk around tasting a variety of different booze, then maybe Japan has what you're looking for. Tokyo International BarShow is the first of its kind to take place in Asia. It's a huge alcohol expo, bringing in booze galore to a spacious venue. But it doesn't stop there. 
In addition to all the alcohol, the bar show hosts countless bars, with attending bartenders demonstrating their mixing prowess as they fix you your drink. It's also a chance for people in the bar industry to exchange knowledge and expertise. Of course, all of this is done over a drink.