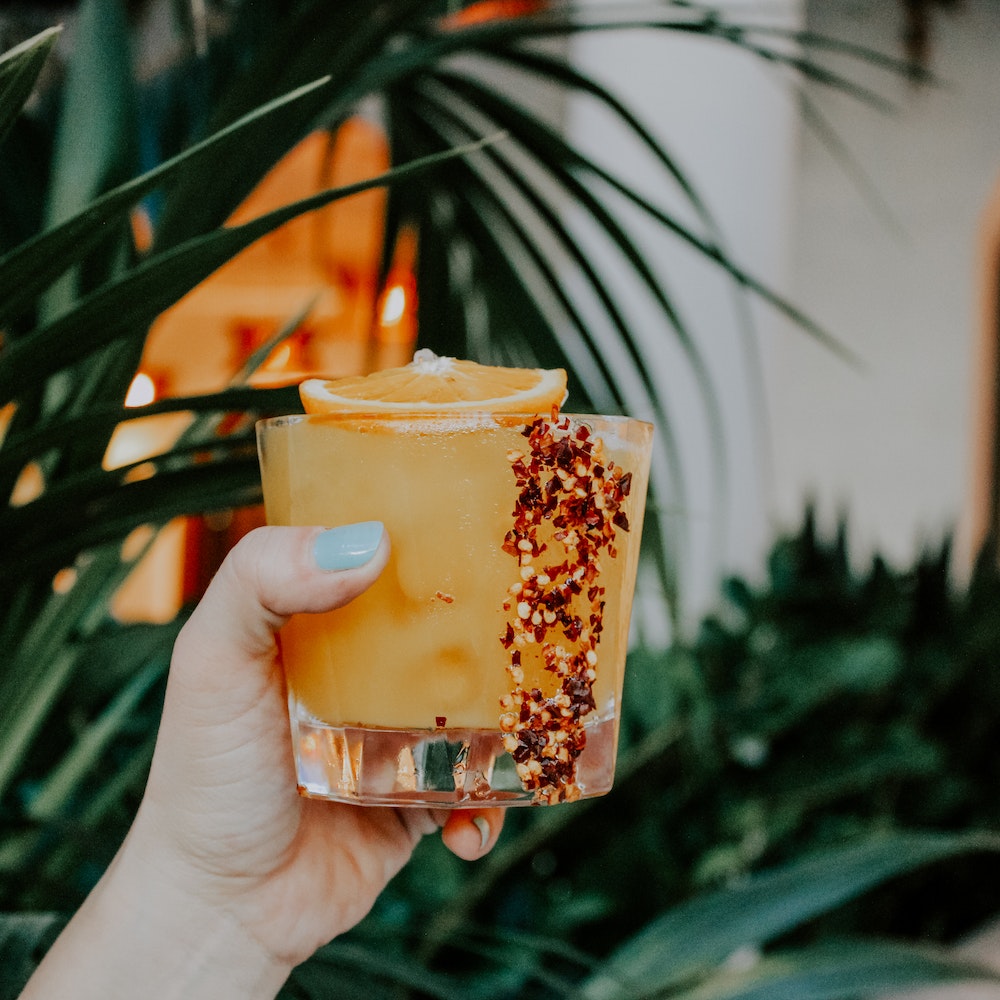 Fruity Cocktails for Your Next Party
When it comes to alcoholic drinks, there's something for everyone. Whether you're looking for something strong, something sweet, or just something to get you buzzed, you can bet there's a drink out there for you. Cocktails are no different. They're available in every flavour possible–from rich, sweet, punchy, bitter, to even spicy! Fruity cocktails are always a hit, and the best part about them is that you can make them at home. You're free to make your drink as light or as boozy as you want. Here are just a few popular fruity cocktail recipes you can make yourself, to accompany your night in or to get you ready for a party!
Piña Colada
Sipping piña coladas poolside is the definition of a good summer day. Here's one you can put together with just three simple ingredients.
For this fruity cocktail, you'll need:
Rum
Frozen pineapples
Coconut milk
All you need to do is place all ingredients in a blender, and blitz until you get a smooth texture. Simple, right?
Ingredients available at Red & White:
Strawberry Margarita
While margaritas are a classic drink, why not switch it up with some frozen strawberries? You can make this fruity drink as punchy as you'd like, depending on the amount of tequila you add in. You can also adjust how sour you'd like the drink to be with the amount of strawberries you use.
To make your own strawberry margarita, gather:
Tequila
Frozen strawberries
Cointreau
Lime juice
Simple syrup
Just like the piña colada, the blender makes strawberry margaritas quick and easy to make. Combine all the ingredients into a blender, blitz, and serve!
Ingredients available at Red & White:
Jose Cuervo Especial Reposado Tequila
Cosmopolitan
Vodka lovers, this fruity cocktail is for you. Create your own take on the Sex and the City classic.
Ingredients you'll need for a glass of cosmo:
Vodka
Triple sec
Cranberry juice
Lime juice
Shake it up in your kitchen before going out for the night. Add in your ingredients into a shaker with ice, and shake until the drink is cold and the ingredients incorporated well. And voila! You've got yourself a cosmo.
Ingredients available at Red & White:
Old Cuban
If you're a fan of mojito and champagne, there's a way to enjoy both of those drinks at once. Meet another fruity cocktail: Old Cuban.
This drink contains:
Aged rum
Champagne
Angostura bitters
Simple syrup
Lime juice
Mint leaves
Start your Old Cuban in a shaker by muddling mint leaves, lime juice, and simple syrup. Then, add in some ice, along with the rum and bitters. Shake all ingredients until cold, and strain the contents of the shaker into a coupe glass. Pour champagne over the top, and you're done!
Ingredients available at Red & White:
Pyrat XO Reserve Rum
Delamotte Blanc de Blanc NV
Angostura Aromatic Bitters
Chardonnay Slushie
Get fancy with it and use some wine in your drink. This fruity cocktail is the perfect mix of the sweetness of Chardonnay with the tartness of the fruits involved. Consider this drink a boozy slushie – who wouldn't love that?
To make a Chardonnay slushie, you'll need:
Chardonnay
Grand Marnier
Grapefruit
Pears
Cut up your fruits so that they blend easier in a blender. Then, add in all the ingredients with a ton of ice, and blitz. You want a thick consistency for this fruity cocktail, so don't be shy with the ice!
Ingredients available at Red & White:
Beringer Napa Valley Chardonnay
Grand Marnier