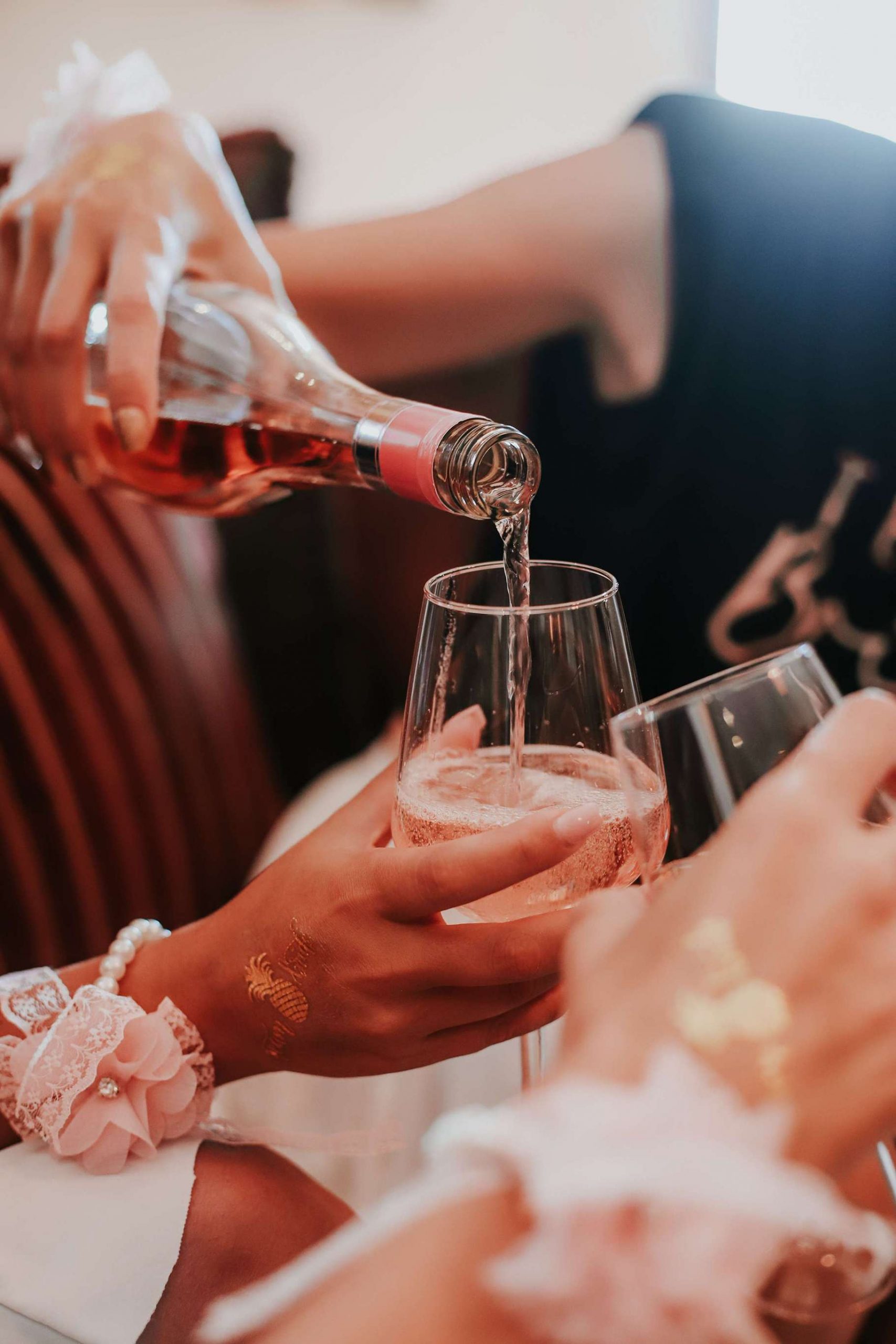 Spice Up Your Bachelorette Party with These Pink Drinks
Bachelorette parties are fun, joyous occasions that call for lots and lots of booze. You can't have a bachelorette party without a messy drunken night! That being said, how do you decide what kind of drinks should be at the party? There are so many different cocktails to choose from, it's almost impossible to pick! If you're a maid of honor planning for an upcoming bachelorette party, you've come to the right place. Here are some of the best, most girly, most boozy cocktails for an unforgettable bachelorette party!
Tequila sunrise
Pink drinks are a sure hit at bachelorette weekends, and you can't go wrong with a good tequila sunrise. Not only is this drink beautiful to present, it's also super tasty and refreshing!
All you need are:
Blanco tequila
Grenadine
Fresh orange juice
Garnish: cherry, orange slice
Ice
Put together a tequila sunrise for your girls by starting with a glass filled with ice. Add in tequila and orange juice, and top the glass up with grenadine. Place your garnish, and here's the key: don't stir the drink! Let the colors sink in and form a beautiful sunrise-esque gradation.
Ingredients available at Red & White:
Espolon Blanco Tequila
Volcan De Mi Tierra Blanco
1800 Silver Tequila
Frozen strawberry daiquiri
Daiquiris' slushie-like consistency makes for a fun bachelorette party drink. You could even turn it into a game where the person who gets a brain freeze first loses and has to down more daiquiris!
Make strawberry daiquiris for your bachelorette party with these ingredients:
Light rum
Strawberries
Freshly squeezed lime juice
Simple syrup
Ice
This drink is quite simple to fashion. Just add all the ingredients into a blender and blend until smooth! Serve in chilled glasses and top with cut strawberries if you wish.
Ingredients available at Red & White:
Bacardi Carta Blanca Rum
Angostura Reserva White Rum
Pink vodka lemonade
Who doesn't love a blush pink drink on the weekends? Even better when you're sharing it with friends celebrating your girl getting hitched! The best thing about this drink is that you can make it by the pitchers and keep topping up everyone's glasses when they run out, to ensure maximum intoxication.
Make pink vodka lemonade the star of your bachelorette party with these ingredients:
Vodka
Sprite, or other lemon-lime soda
Malibu
Cranberry juice
Freshly squeezed lime juice
Ice
Simply add all of these ingredients into a pitcher, with the soda coming in last. Be very sparing with the cranberry juice, as too much will end up turning the drink a deep pink. You want that blush colour for your party!
Ingredients available at Red & White:
Smirnoff Vodka
Skyy Vodka
Suntory Haku Vodka
Nutella shots
If your bride is a bit of a sweet tooth, Nutella shots are the perfect drink to serve at a bachelorette party. It's decadent, and it comes in shots, which means it's great to consume for drinking games.
To make your Nutella shots, you'll need:
Nutella
Vodka
Heavy whipping cream
Sugar
This drink does take a bit of time to put together though. First, heat up Nutella and sugar in a saucepan on low heat. Once incorporated, add in the whipping cream and vodka, and stir continuously.
Wait for the mix to cool down, and pour it out into a shot glass. Top with a dollop of whipped cream and strawberry.
Ingredients available at Red & White:
Beluga Vodka
Tito's Handmade Vodka
Ciroc Vodka
Moscato float
Give wine o'clock a sweet twist at your bachelorette party. Instead of simply having Moscato, why not try a Moscato float?
Here's what you need to make your own:
Moscato
Strawberry soda
Vanilla ice cream
Fill half a glass with strawberry soda and two scoops of vanilla ice cream. Then, fill the glass the rest of the way with Moscato, and you're done!
Ingredients available at Red & White Store:
Isola Moscato Dolce
Banrock Station Moscato
Gabbiano Moscato d'Asti