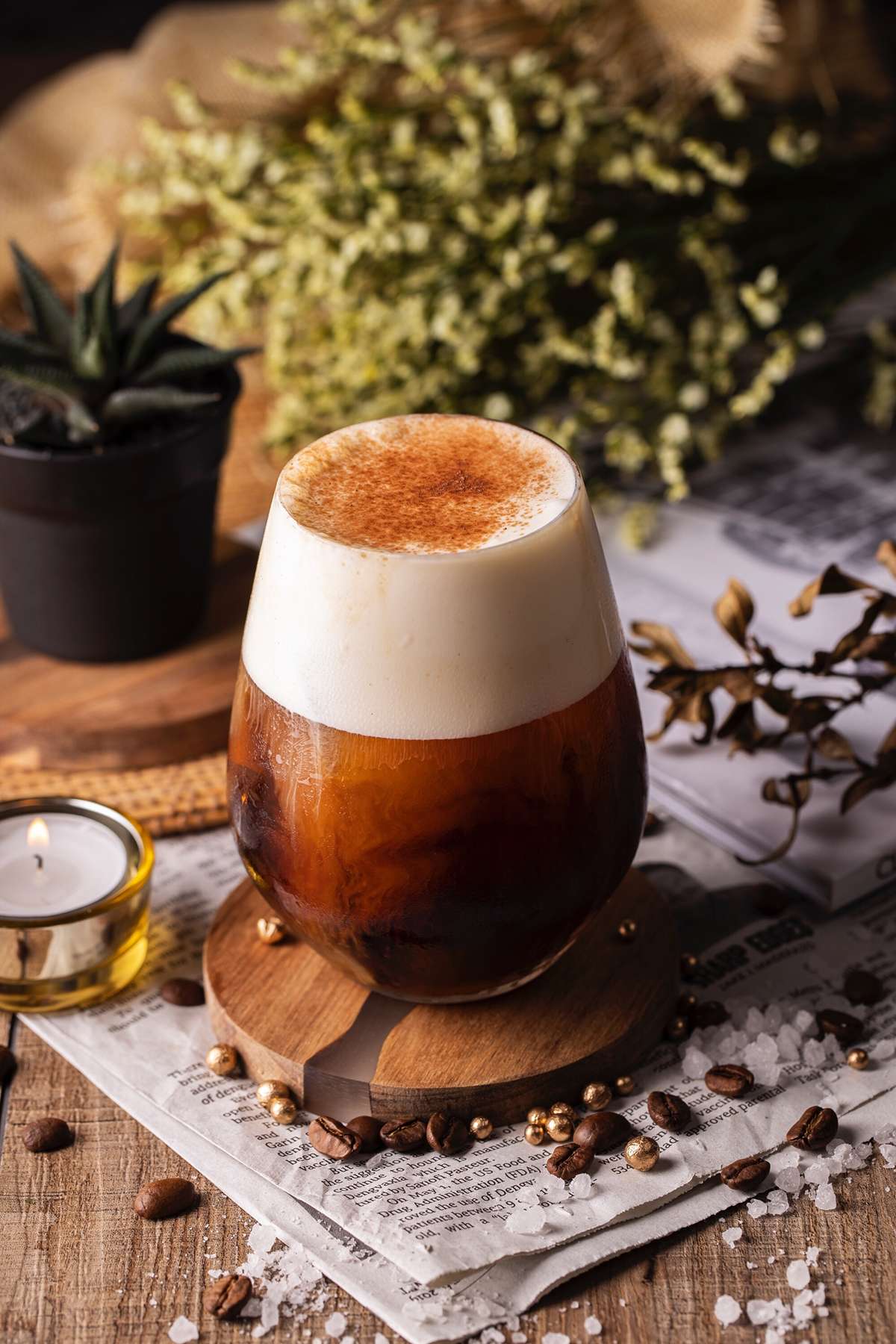 Hot Buttered Rum: A Warm Hug for Your Taste Buds
Picture this: it's a chilly evening, you're wrapped up in your coziest blanket, and you're craving a drink that feels like a warm hug for your taste buds. Look no further, because we're diving headfirst into the delightful world of Hot Buttered Rum! This classic winter warmer has been spreading comfort and cheer for centuries, and today, we're unraveling its history, whipping up a sensational recipe, and exploring what makes it the ultimate cold-weather companion.
A journey through time and flavor
The origins of Hot Buttered Rum's origins are as rich as its taste. Brace yourselves for a little history lesson, folks! This soul-soothing concoction traces its roots back to colonial America, where seafarers and tavern-goers huddled together against the biting cold. Some say it was even used as a medicinal tonic to ward off winter ailments – talk about a tasty remedy!
So, what's the deal with this magical potion? Hot Buttered Rum is a heartwarming blend of dark rum, hot water, a spoonful of sugar (or two!), a dollop of butter, and a sprinkle of spices. The result? A steaming mug of pure delight that's like a liquid version of a toasty fireplace.
The perfect Hot Buttered Rum recipe
Here's the lowdown on creating your very own perfect glass of Hot Buttered Rum:
Ingredients:
 2 oz dark rum
1 tbsp unsalted butter at room temperature
1 tbsp brown sugar (white sugar is okay too, but brown sugar gives that extra oomph)
A pinch of ground cinnamon
A pinch of ground nutmeg
A pinch of ground cloves
A pinch of salt
Boiling water
In a mug, blend the butter, brown sugar, cinnamon, nutmeg, cloves, and salt. Then,  pour in the dark rum. Give it a little swirl – the rum and spices are about to become best friends.
Top up the mug with boiling water, leaving enough space for a generous sprinkle of more spices.
Stir everything together until that buttery goodness melts into a harmonious concoction. Take a moment to inhale the intoxicating aroma – it's like a warm hug for your nose!
Sprinkle a pinch of nutmeg on top, because presentation is key. Then, all that's left to do wis wrap your hands around the mug, feel the warmth, and take that first sip
Hot Buttered Rum isn't just a drink; it's an experience. With each sip, you're transported to a world of comfort, where the worries of the day melt away faster than butter in a hot mug. It's a nostalgic embrace, a celebration of winter's wonders, and a testament to the fact that sometimes, the simplest pleasures are the most rewarding.
So, there you have it – a journey through time, flavour, and coziness with Hot Buttered Rum. Whether you're gathered with friends, cozied up with a book, or simply craving a taste of winter's warmth, this drink has your back (and your mug!). Cheers to toasty hands, happy hearts, and the simple joy of a well-crafted, soul-soothing sip!
Don't miss out on getting your liquor at Red & White Shop, we're here to share our expertise and join you for a drink at our nearest liquor store. Cheers!