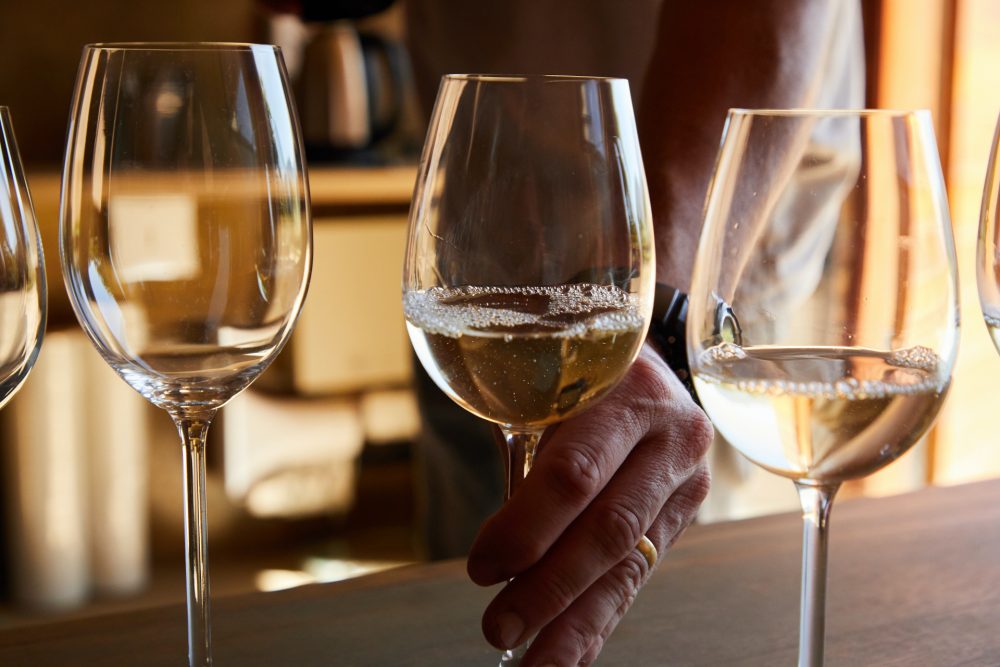 All You Need to Know About Non-Alcoholic Wines
Have you ever wished you can drink without a hangover? The solution to this isn't to avoid drinking altogether. You just have to know the right drink to get. Say hello to your new best friend, the non-alcoholic wine, also known as NA wine. This could be your loophole around the next Dry January, or any sober month you wish to have. You may be thinking, that non-alcoholic wine seems like a pretty straightforward drink. It's just wine without alcohol, right? Well, it's not as simple as you would think! Learn more about non-alcoholic wines and make sure you know the best ones to purchase.
What exactly is non-alcoholic wine?
In short, non-alcoholic wine is a wine that doesn't contain alcohol. The alcohol itself is a result of fermentation. However, non-alcoholic wine isn't the result of withholding wine from fermentation.
According to The Irish Time, to be considered "non-alcoholic" or "alcohol-free" the drink must start out as containing alcohol.
How is non-alcoholic wine made?
If it starts out as alcoholic, how does it end up containing no alcohol?
Well, the wine goes through the process of removing alcohol. This can be done in three different ways.
Reverse osmosis
This applies a high-tech filter in the wine which strains out alcoholic particles from the rest of the wine.
Spinning cone technology
For this method, wine is passed through a spinning cone centrifuge. As it does, the elements of the wine break apart. Alcohol is removed, and the remaining elements are put together without the alcohol in them.
This process does involve changes in temperature, and risks affecting the flavours and other profiles in the wine.
Vacuum distillation
This is the cheapest way to remove alcohol from wine. It doesn't involve much technology like the other two methods. The wine is heated up until it reaches a temperature where the ethanol evaporates out of the mix.
However easy this may seem, this method doesn't result in the best quality non-alcoholic wine, as temperatures may deteriorate other elements in the wine.
Is non-alcoholic wine any good?
Wine is made of about 15% alcohol. Removing alcohol from the wine essentially removes 15% of the drink's essence. Most non-alcoholic wines are hit-or-miss because of the alcohol removal process. It's definitely difficult to make, and difficult to make right!
However, the following wines have been highly ranked by customers and reviewers alike.
Best-ranked non-alcoholic wines
Surely Non-Alcoholic Sauvignon Blanc
Founded just two years ago, Surely has made a name for themselves in the NA wine world. Their sauvignon blanc is made of Sonoma grapes. The flavour is still robust after de-alcoholisation, thanks to the addition of unfermented grape juice.
Stella Rosa Non-Alcoholic Rosé
If any of your brunch guests aren't having alcohol for whatever reason, they don't have to feel excluded! This delicious Italian NA rosé is affordable and tasty. It's part of the new non-alcoholic line by Stella Rosa wines.
Ariel Cabernet Sauvignon Non-Alcoholic Wine
NA red wines are also available. This Cab Sav earned a customer rating of 4.2 out of 5 from Amazon. It's an oak-aged red which still maintains signature Cab Sav flavours despite having the alcohols removed. One customer even claimed that it can still pair well with a steak!
Fre White Zinfandel Non-Alcoholic Wine
The alcoholic version of this drink came before what we now know as rosé. White zinfandel is also available in NA form. Despite containing no alcohol, customers are still satisfied by its summery fresh taste.
Leitz Eins Zwei Zero Riesling
Hailing from Germany, this light-bodied wine is packed full of zesty flavours of green apples and lime. It's a sparkling wine which also comes in a can, providing you with a totally different wine drinking experience.